Conor McGregor To Be Underdog in His Return to the Octagon
Published on August 9th, 2018 10:48 pm EST
Written By:
Dave Manuel
Click Here To Bet on McGregor vs Nurmagomedov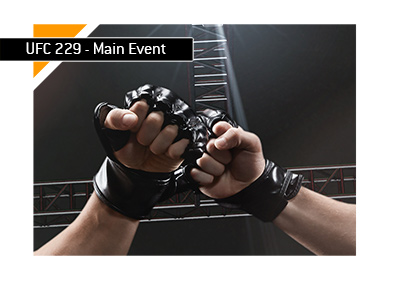 It has been almost two long years since former Featherweight and Lightweight champion Conor McGregor fought in the Octagon, though on Saturday, October 6th, he will finally be making his long awaited return.
McGregor has made the most of his time away from the Octagon, as he picked up a nice $100 million cheque in exchange for losing to Floyd Mayweather in a boxing match. During his time off, McGregor and his girlfriend had their first son, a dolly was thrown through a bus window and his Lightweight title was stripped.
It's been an eventful two years.
Instead of ducking the obvious choice, McGregor has agreed to face off against current Lightweight champion Khabib Nurmagomedov in his return bout.
Nurmagomedov is pretty much the perfect foil to McGregor - a dominant wrestler who enjoys nothing more than getting the fight to the ground and keeping it there. If Khabib gets his arms around McGregor and takes him to the ground, it will be a very long night for the Irish superstar, especially if he starts to gas.
McGregor, on the other hand, will need to be better than Khabib on the feet, which shouldn't be a problem, as McGregor is one of the best strikers that the Lightweight division has ever seen. Khabib has a habit of getting pieced up early before taking the fight to the ground, so it will be interesting to see the type of damage that McGregor can inflict in the early stages of the fight.
If Khabib has any sense at all, he will immediately look to take the fight to the ground, and I'm sure his coaches are impressing that fact upon him every day. The bright lights of the Octagon, however, can dazzle and confuse people, which is what we saw when Eddie Alvarez squared off against McGregor two years ago. The best game plans can evaporate in a second when McGregor is staring you down in the Octagon and talking trash.
-
The fight between McGregor and Khabib was officially announced last week as part of the UFC's second half of 2018 unveiling.
Prior to the announcement, Nurmagomedov was the favourite to win, and the line hasn't changed since things became official. Here are the current betting odds as of this moment from Bet365:
Source: Bet365
Time Stamp:
August 9th, 2018 10:39 pm EST
Odds Subject to Change
Khabib Nurmagomedov, 1.62
Conor McGregor, 2.3
As you can see, Khabib currently has a decent edge to win.
As the fight draws closer, however, don't be surprised if things even up, as Conor's legions of fans love to bet. If you doubt that, look at how close the odds for the Mayweather/McGregor boxing match were.
-
Does Conor have a chance to win this fight? Absolutely. Should he be the favourite? Probably not.