Can Khabib "Smesh" Dustin Poirier on Saturday?
Published on September 7th, 2019 3:09 am EST
Written By:
Dave Manuel
Click Here to Bet on Khabib vs Poirier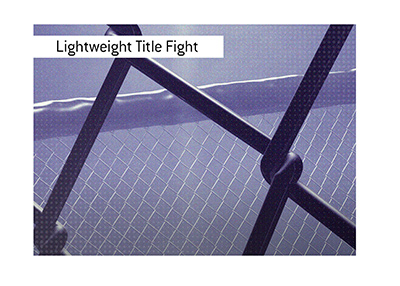 Khabib Nurmagomedov certainly seems to have everything going for him heading into Saturday night in Abu Dhabi.
Khabib has an invincible aura surrounding him, as he has a long unbeaten streak going in the UFC, and has never really been close to losing. If Khabib is ever in trouble, he simply switches to his wrestling and coasts to a victory.
Khabib will also be fighting in front of a very friendly crowd. Abu Dhabi has been packed with fight fans this week, and most have come out to see Khabib in person.
Dustin Poirier, however, is 12-2-1 NC in his last 15 fights, and has scrapped his way to a title shot. After losing to Conor McGregor years ago, Poirier certainly seemed to be heading in the wrong direction. Much to his credit, however, Poirier continued to work on his game and is now on the verge of becoming the unified Lightweight champion.
Khabib, with his sterling wrestling, improved striking and phenomenal coaching and training partners, stands in the way, and beating Khabib will certainly be no easy task.
As the fight has drawn closer, the odds of Khabib winning has gotten better and better. There were some worries about Khabib's weight, and perhaps this had some gamblers worried. After making weight, the money continued to pour in on Khabib, and he is now a nearly 5/1 favourite to win.
Here are the current odds to win this fight, courtesy of Bet365:
Source: Bet365
Time Stamp:
September 7th, 2019 3:02 am EST
Odds Subject to Change
Khabib Nurmagomedov, 1.20
Dustin Poirier, 4.80
Method of Victory
Khabib by KO, TKO or DQ, 1.95
Khabib by Decision, 3.00
Poirier by KO, TKO or DQ, 5.50
Poirier by Decision, 9.00
Draw, 67.00
Total Rounds
Over 3.5 Rounds, 1.72
Under 3.5 Rounds, 2.10
-
Here are the keys to victory for each fighter:
Khabib - the game plan is pretty straight forward. Avoid a striking match with Poirier. Pin Poirier against the fence. Take Poirier down. Inflict damage on the ground. Stay on top of Poirier on the ground, sapping his energy and power. Eventually look for a finish or just pound out the five round decision.
Poirier - keep the fight standing. Try to touch Khabib's chin. Avoid the takedowns and avoid grappling wherever possible. Try to shock Khabib early. If Poirier gets taken down by Khabib, he is in for a very long night. Poirier has promised that he has stayed lighter in camp in order to scramble more effectively against Khabib, though it remains to be seen whether or not this strategy will prove helpful.
-
The oddsmakers are favouring Khabib pretty heavily in this fight, though Poirier has shown an iron resolve over the course of his career. This should be a fantastic fight.