Kevin Bradshaw Received Tremendous Amount of Criticism For Breaking Record
Published on July 23rd, 2023 3:52 pm EST
Written By:
Dave Manuel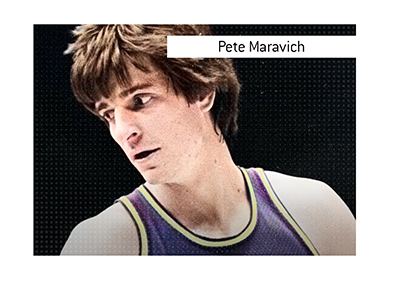 On January 5th, 1991, Kevin Bradshaw, a senior guard with the now-defunct U.S. International basketball team, set the all-time single-game scoring record in a Division I game.
In most cases, such a feat would likely be worth of congratulations and a spot on SportsCenter.
For Bradshaw, however, the 72-point performance would draw a tremendous amount of criticism, which would leave him scratching his head.
-
U.S. International had a very bad basketball team in the 1990-91 season.
So bad, in fact, that the school was shutting down the program at the end of the season.
USIU had a 1-15 record heading into the January 5th game against Loyola Marymount.
The team's strategy was simple - fly down the court on offense, while playing hardly any defense.
This resulted in some very high-scoring games, and the game against Loyola Marymount was no different, as USIU lost 186-140.
Bradshaw, however, would enter the record books that day, as he finished with a total of 72 points, eclipsing the record that was held by Pete Maravich.
-
So why did Bradshaw receive criticism for his record? Why was the criticism so harsh that Bradshaw's coach had to speak out on his behalf?
Here are the possible reasons:
1. Bradshaw went 23-59 from the field that day, which isn't exactly impressive.
2. The USIU utilized a "junk" style of basketball that saw them score many points but often lose.
3. Many people weren't happy that Bradshaw took the record from an all-time great, Pete Maravich.
-
It took over two decades for Maravich's record to be topped.
Can anyone touch Bradshaw's record in this day and age?