Kansas City Chiefs Slight Favorites To Win on Thursday Night Football
Published on October 19th, 2017 3:58 pm EST
Written By:
Dave Manuel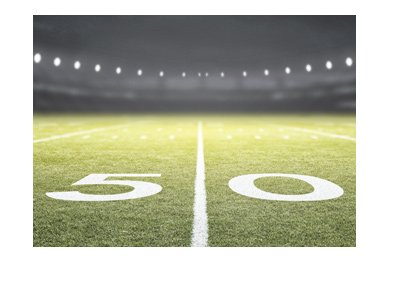 An intriguing AFC West match-up will be taking place on Thursday Night Football this week, as the Oakland Raiders are set to play host to the Kansas City Chiefs. This continues the trend of very intriguing Thursday Night Football games, which continues to reverse a trend that has been plaguing TNF ratings over the past couple of years.
The Kansas City Chiefs are undoubtedly one of the best teams in football, as they are led by a multi-pronged attack that includes the likes of Tyreek Hill and Kareem Hunt, who has proven to be one of the season's biggest surprises. Hunt stepped in after Ware went down for the season, and he is currently one of the league's most dynamic players.
The Oakland Raiders have stumbled out of the gate this year, though they will benefit from Derek Carr continuing to return to full health. The Raiders are desperately hoping to get Amari Cooper going, as they hope to re-establish the 1-2 punch of Crabtree and Cooper. This would open up the field for Marshawn Lynch, who has underperformed expectations so far.
Another thing to keep in mind is that this is a short week for both teams, which means that there could be some sloppy play.
-
Let's take a look at the current betting odds for this game:
Kansas City Chiefs, -3, 1.95
Oakland Raiders, +3, 1.86
Over/Under
Over 46.5 points, 1.90
Under 46.5 points, 1.90
Kansas City Chiefs, 1.68
Oakland Raiders, 2.25
-
While the Chiefs are the better team, the Raiders will be playing at home. The Chiefs have been ventilated by QBs so far this year, so it will be interesting to see if Derek Carr and company finally get their games going.