Chiefs Favoured to Win By 3 1/2 Points in AFC West Showdown
Published on December 13th, 2018 4:22 pm EST
Written By:
Dave Manuel
Click Here To Bet on Chargers vs Chiefs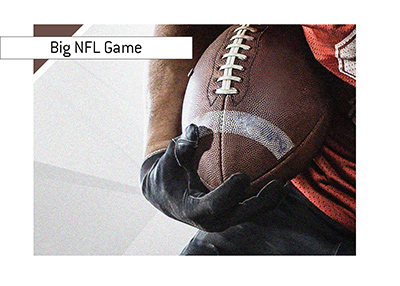 The 11-2 Kansas City Chiefs will play host to the 10-3 Los Angeles Chargers on Thursday Night Football this week.
Thursday Night Football has been known for its underwhelming contests over the last few years (remember Jacksonville vs Tennessee last week?), though the Chargers vs Chiefs certainly doesn't qualify. In fact, it is likely one of the games of the year.
Both teams have a tremendous amount to play for, as both teams can still lay claim to the #1 seed in the AFC. This would give the lucky team home field advantage throughout the playoffs and a first round bye, which is a massive advantage.
Both teams will have their fair share of injuries to elite players in this contest.
Melvin Gordon is a game-time decision for the Chargers. Gordon hurt his knee a few weeks ago and is itching to return to the line-up. The bulk of the Chargers offence runs through Mel, so the Chargers would dearly love to him him back in their line-ups tonight.
The Chiefs are dealing with a couple of key injuries as well. Tyreek Hill is dealing with the effects of a hurt ankle, but is expected to play. Spencer Ware is likely out of the line-up with a hamstring injury, while Sammy Watkins will miss the week as well.
Despite these injuries, both teams have some of the most elite talent in the league in the form of Mahomes, Kelce, Hill, Keenan Allen and Rivers.
-
Here are the odds for this game, courtesy of Bet365:
Source: Bet365
Time Stamp:
December 13th, 2018 4:03 pm EST
Odds Subject to Change
LA Chargers, +3.5, 1.95
KC Chiefs, -3.5, 1.95
Over/Under
Over 54 points, 1.90
Under 54 points, 1.90
Money Line
Chargers, 2.70
Chiefs, 1.50
-
Expect both teams to put up some major passing yards tonight, with the likes of Tyreek Hill and Keenan Allen being the key beneficiaries.