Houston Texans To Play Host To Kansas City Chiefs on Sunday Night Football
Published on October 7th, 2017 7:09 pm EST
Written By:
Dave Manuel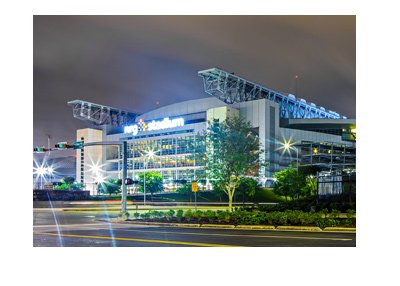 The suddenly surging Houston Texans, fresh off of a home annihilation of the Tennessee Titans last weekend, will be playing host to the NFL's lone remaining undefeated team, the Kansas City Chiefs, on Sunday Night Football this weekend.
Heading into the season, nobody would have really pegged a Chiefs vs Texans game as being a potentially compelling SNF game, though this is where we are at. The Chiefs are one of the NFL's best clubs, while the Texans are suddenly looking like world beaters with DeShaun Watson leading the offence.
The Texans have always had a strong defence, though their offence (especially their QB situation) has always led something to be desired. DeShaun Watson has stepped up and looked to be one of the league's most promising rookies, which means that the Texans suddenly have a well-balanced and dangerous club.
These words also describe the Kansas City Chiefs to a tee, as they are good on both sides of the football.
-
The odds for this game are extremely close - let's look at the current betting odds:
KC Chiefs, +1, 1.86
Houston Texans, -1, 1.95
Total
Over 45 points, 1.90
Under 45 points, 1.90
Money Line
KC Chiefs, 1.95
Houston Texans, 1.86
-
There are seven players who have better than 3.00 odds to score a TD on Sunday night - they are:
Kareem Hunt, 1.61
Travis Kelce, 2.10
DeAndre Hopkins, 2.10
Tyreek Hill, 2.25
Lamar Miller, 2.37
Will Fuller, 2.75
Deshaun Watson, 2.87
-
This is a very intriguing game, and it will be interesting to see how Watson fares against one of the league's better defences.