Shaw Suspended Until End of 2020 Season After Being Caught Gambling on NFL Games
Published on December 2nd, 2019 5:03 pm EST
Written By:
Dave Manuel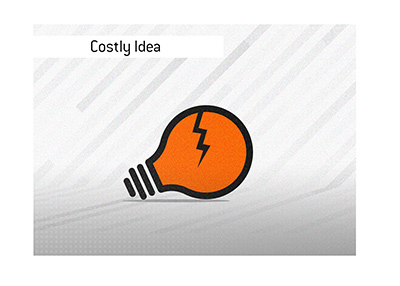 The Josh Shaw story continues to get more and more laughable with each passing day.
Earlier this week, the NFL announced that Josh Shaw, who is a defensive back that is currently on the Arizona Cardinal's injured reserve list, was going to be suspended until the end of the 2020 season (at least) after being caught gambling on NFL games.
The NFL is very clear - they don't allow any gambling whatsoever on NFL games by players, team executives, owners, etc.
In the case of Josh Shaw, not only was he gambling on NFL games, but he was also gambling on games involving the Arizona Cardinals.
In fact, the wager that got Shaw in trouble was a three-team parlay that included the second half of the Tampa Bay/Arizona game back in November.
So, not only was Shaw betting on the NFL, but he was also betting on games that involved his own team.
Needless to say, this is a huge no-no, and it's not surprising that the NFL came down on him so hard.
-
Many people were asking - exactly how did Shaw did caught?
Well, it turns out that Shaw was unbelievably blatant about what he was doing.
When signing up for a betting account at Caesars, Shaw listed "professional football player" as his occupation.
This immediately raised flags at Caesars, who first contacted the Nevada Gaming Control Board and then the NFL.
Caesars has a duty to ensure that the people that participate in sporting events aren't actually betting on the events themselves, so they leapt into action as soon as Shaw placed his bet.
-
In the end, Shaw was caught and will likely never play in the NFL again.
As legalized sports betting spreads across the United States, the NFL is quick to remind its players that betting on the NFL, even if it is legal, is prohibited for players, owners, coaches and executives of the league.
Source: ESPN.com -
Sources: Josh Shaw's Parlay Bet Included Arizona Cardinals Game