Jon Jones Set To Make Light Heavyweight Title Defense Against Anthony Smith
Published on January 7th, 2019 9:43 am EST
Written By:
Dave Manuel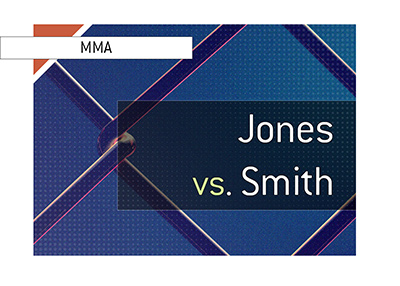 Jon "Bones" Jones, fresh off of reclaiming his Light Heavyweight title against Alexander Gustafsson, is looking to stay busy.
Jones will be making to make the first title defense of his latest Light Heavyweight reign when he takes on Anthony Smith in the main event of UFC 235 on March 2nd. The card will have a co-headliner of Tyron Woodley vs Kamaru Usman for the Welterweight title.
In the aftermath of UFC 232 last week, Jones said that he wanted to stay busy and fight multiple times this year. The ultimate hope, it is thought, is that Jones and Daniel Cormier will fight for a third time later this year. In the interim, Jones has booked a fight against Anthony Smith that he should be able to easily win.
The thought is that there is no way that Anthony Smith will be able to beat Jon Jones. Smith has racked up victories over Volkan Oezdemir, Mauricio Rua and Rashad Evans in recent fights, though his fights against Rua and Evans came when they were near or at the ends of their careers. Smith hasn't fought anybody close to the calibre of opponent that Jones has, and there is a thought that he will be way out of his element when he steps into the Octagon against Jones.
-
Let's take a look at the odds for this fight:
Jon Jones, -600
Anthony Smith, +400
Normally it is never a good idea to take a favourite as big as Jones, though he is likely still decent value at -600. Jones is looking like he hasn't missed a step during his absence, while Smith's biggest win was a sloppy fight against Volkan Oezdemir.
-
The one positive for Anthony Smith in this fight is the thought that Jones and his team might be looking ahead to Daniel Cormier and/or Jon Jones, so they might take Smith likely.
Jones and his Jackson-Wink coaches, however, are famous for their preparation, so I am sure that they will be taking Smith seriously, which will likely be bad news for the challenger.