Jon Jones, Valentina Shevchenko Open as Big Favourites
Published on October 11th, 2018 7:11 pm EST
Written By:
Dave Manuel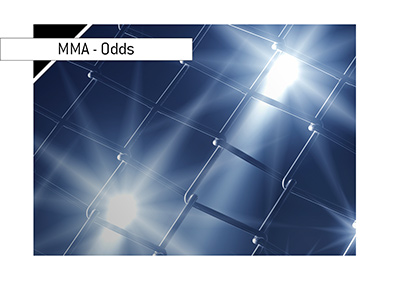 Two big fights were officially announced earlier today, as Jon Jones vs Alexander Gustafsson 2 will officially headline UFC 232 on December 29th, while Joanna Jedrzejczyk vs Valentina Shevchenko will be the co-main event of UFC 231: Holloway vs Ortega.
Jon Jones and Alexander Gustafsson put on one of the greatest matches of all time a few years ago, and fans have been clamouring for a rematch for years. According to reports, the UFC is planning on stripping Daniel Cormier of his Light Heavyweight title, which will mean that the winner of Jones vs Gustafsson will be the new LHW champion.
Both men have been out of action for a while now, with Gustafsson battling injuries and having opponents pull out of fights, while Jones is currently serving out the last bit of a suspension.
Joanna Jedrzejczyk vs Valentina Shevchenko, as mentioned, will serve as the co-main event of UFC 231: Holloway vs Ortega. This was the original plan all along, though the UFC was reportedly interested in moving the fight to UFC 230 instead. Joanna Champion was not ready to take the fight on that short of notice, so the UFC floated the idea of a Shevchenko vs Eubanks fight for the title instead. Fans revolted over the idea, which led the organization to book Cormier vs Lewis for the Heavyweight title instead (this is likely the chain of events that took place).
With Cormier vs Lewis booked for UFC 230, the organization decided to move Joanna Champion vs Valentina Shevchenko back to UFC 231, much to the delight of fans.
-
Both Jon Jones and Valentina Shevchenko are big favourites to win their respective fights.
Shevchenko is considered the favourite due to the fact that she will be considerably bigger and stronger than JJ, as Jedrzejczyk is a natural 115-pounder, while Shevchenko made the move up to Strawweight a while ago.
Jon Jones, on the other hand, is still considered one of the greatest fighters ever, so it should be no surprise that he is a significant favourite to defeat Gustafsson. Remember, while Jones will have some ring rust, Gustafsson will also have some as well.
-
Here are the current betting odds for both fights, courtesy of a major offshore sports book:
Alexander Gustafsson, +215
Jon Jones, -295
Joanna Jedrzejczyk, +250
Valentina Shevchenko, -300