John Reaves Continues To Hold Single-Game College Interception Record
Published on September 21st, 2022 5:40 pm EST
Written By:
Dave Manuel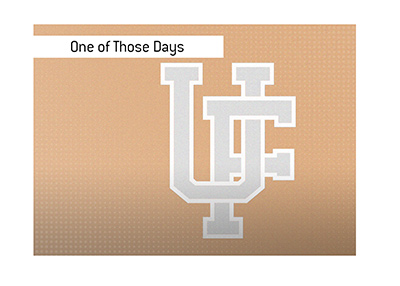 Here's the funny thing about John Reaves' nine interceptions in a single game record:
Reaves was a really good quarterback.
On top of that, Reaves was the quarterback for a really good team - Florida, which finished 9-1-1 for the season.
-
The Florida Gators would finish 14th in the Final AP poll during the 1969 season.
The team would finish their season with a record of 8-1-1, and would go on to win the Gator Bowl against Tennessee by a score of 14-13.
A successful season, to be sure.
The team's lone loss of the year came on November 1st, 1969, when they travelled to Auburn to take on the #17 ranked team from Auburn.
At the time, Florida was the #7 ranked team in the nation, as they had a perfect record of 6-0-0.
The team's offense, led by John Reaves, was very good, as they had scored more than 40 points in 4 of their 6 games.
On that Saturday against Auburn, however, everything fell apart.
-
Florida would fall behind Auburn early and never catch up, with the game ending with a score of 38-12.
Reaves would throw the ball 66 times that game, as Florida's coaches were relying on his arm to catch up to Auburn.
Things went from bad to worse for Florida, as Reaves would end up throwing nine picks on the day.
In this day and age, the coaches would pull the starter from the game, likely at halftime, but Florida just kept Reaves in.
And he just kept throwing picks.
In the end, Florida was embarrassed, and Reaves was left to wonder where it had all gone wrong.
-
John Reaves, as mentioned, was a very good football player.
Reaves would be drafted in the first round of the 1972 NFL Draft, and would go on to enjoy a long career in the NFL.
November 1st, 1969 was just one of those days.