Raiders Owner Al Davis Was Convinced The League Didn't Want The Deal To Go Through
Published on February 5th, 2023 4:33 pm EST
Written By:
Dave Manuel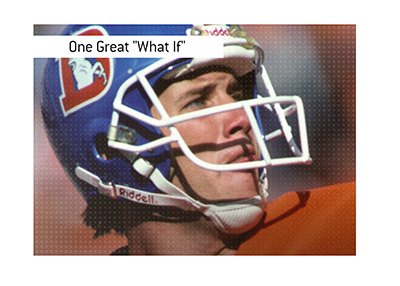 The 1983 NFL Draft class was absolutely stacked, including the likes of future Hall of Famers Dan Marino, Eric Dickerson and Jim Kelly, to name a few.
One player, however, was the clear frontrunner in that draft class - John Elway.
The Baltimore Colts held the rights to the #1 overall pick, but there was just one problem - John Elway didn't want to play for the Colts. In fact, Elway was so adamant about not playing for the Colts that he reportedly threatened to play baseball for the Yankees instead.
The Colts decided to take a risk and draft Elway anyways, hoping that the situation could work itself out.
A short time later, the Colts decided that the situation was untenable and that Elway had to be traded.
-
Al Davis and the Los Angeles Raiders had set their sights on John Elway, as they were looking to replace the aging Jim Plunkett.
Al Davis put together a deal that the Colts couldn't refuse - the #1 overall pick in the 1983 Draft in exchange for three first-round picks and two second-round picks.
The deal also involved the Chicago Bears, who would have received Howie Long.
According to reports, this was, by far, the best deal that was offered to the Colts.
According to a former Raiders executive, Ron Wolf, the league wouldn't allow the trade to go through.
Some believe that the league straight up killed the deal. Others believe that Rozell asked the Bears not to agree to the deal, which wouldn't have given the Raiders the necessary draft capital to complete the deal.
In the end, the Broncos landed John Elway for a far inferior deal, that included Mark Hermann, Chris Hinton and a first-round pick.
-
Al Davis would later claim that Commissioner Pete Rozelle's hatred for him resulted in the John Elway deal being squashed by the league.
Davis, who had been Commissioner of the AFL during the late 1960s, was a constant thorn in the side of Rozelle.
In 1979, Davis attempted to move the Raiders to Los Angeles without approval from the league, and the league elected not to allow the move.
The situation eventually ended up in court, with Davis accusing the league of breaking anti-trust policies.
Davis would eventually win the case, which led to the Raiders relocating to Los Angeles, and Davis picking up $35 million in damages.
-
Did Pete Rozelle terminate the proposed John Elway trade? If so, was it terminated due to an intense dislike of Al Davis? If the Elway deal had gone through, how would the next 10-15 years have been different for the Raiders, Broncos and Colts franchises?
This is one of the great "what ifs" in the history of the NFL.