John Elway Had Opportunity To Own 20% of Denver Broncos For a Pittance
Published on June 11th, 2022 12:30 am EST
Written By:
Dave Manuel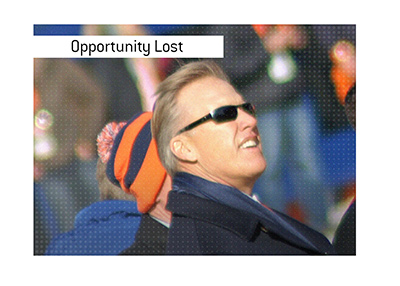 Earlier this week, the Denver Broncos announced that they had found a buyer for their franchise.
The final sale price? $4.65 billion.
This was especially painful news to John Elway, who once had the opportunity to own 20% of the Denver Broncos for just $36 million.
-
The terms of the proposed Elway deal looked like this.
Elway, who retired in 1999, was owed $21 million by the Broncos in deferred salary.
At the time, Broncos owner Pat Bowlen offered Elway the opportunity to buy two tranches of the team.
1) If Elway walked away from the $21 million AND agreed to work for the team, Bowlen would give Elway 10% of the franchise
2) If Elway kicked in another $15 million of his own money, Bowlen would give him ANOTHER 10% of the team
The kicker? If Elway wasn't happy with his investment, Bowlen would agree to buy the 10-20% back within 2-5 years, for $5 million more than what Elway paid, along with 8% interest.
Seems like the business deal of the century, no? No risk and Elway would own 20% of a NFL club, plus have the right of first refusal if any additional parts of the team went up for sale?
In addition, Elway HAD the money to do this deal, as he had sold his car dealerships in 1997 for $82.5 million.
The deal, which was dated September 23rd, 1998, expired in June of 1999.
Elway decided to let the agreement lapse, and it was never offered again.
-
Instead of taking the sure money with the Broncos deal, Elway decided to invest in a number of unsuccessful ventures, including Laundromax, MVP.com and Quepasa, all of which were failures.
-
Elway said that he "didn't see himself as an executive of the team", which is ironic considered that he ended up working for the team anyways.
-
If Elway had taken the 20% of the Broncos, his initial $36 million stake would now be worth $930 million.
Ouch.
Source: ESPN.com -
How John Elway Missed Out on a Fortune