Burrow Transferred and Ended Up Winning a National Title
Published on December 6th, 2022 2:01 pm EST
Written By:
Dave Manuel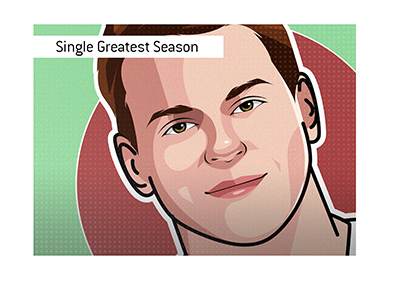 Who was the biggest transfer in college football history?
The answer to that question is undoubtedly - Joe Burrow.
-
Burrow was so anxious to transfer from Ohio State to LSU that he actually completed his Bachelor's degree in three years instead of four.
This allowed Burrow to qualify for a graduate exemption, and he was able to use his one-time exception to transfer to LSU.
In this day and age, Burrow could have just transferred without an issue, thanks to the college transfer portal, but he had to do it the hard way.
-
It's hard to believe that Burrow, who is one of the best quarterbacks in the NFL and one of the greatest college football QBs of all time, felt the need to transfer.
The reality, however, was that Burrow was looking destined to spend his entire college football career as a backup.
After redshirting, Burrow spent two straight years at Ohio State as the back-up to J.T. Barrett.
After Barrett left the school, Burrow was looking like he was not going to get the starting job, as Dwayne Haskins was looking to be named as the starter.
The immensely talented Burrow finished out his Bachelor's degree and transferred to LSU as a graduate, and was immediately named as the starting quarterback.
Burrow would have a very good first season at LSU, as the team finished as the #6 team in the nation, led by Burrow, who finished the season with 2,894 passing yards and 16 touchdowns.
-
2019 would be the dream season for Burrow, as all of his hard work would come together at the same time.
In 2019, LSU would win the national title, and Burrow would win the Heisman Trophy in a laugher.
Burrow's numbers were absolutely ridiculous in 2019, as he passed for 5,671 yards, 60 touchdowns and a rating of 202.00.
Many people believe that this was the single greatest season ever by a college football quarterback.
-
Burrow would go on to be drafted first overall in the NFL Draft after putting together arguably the greatest season in college football history.
All of this may never have happened if Burrow had elected to stay at Ohio State and hope for the best.