Odds of Joe Biden Securing The Democratic Nomination Swing Dramatically
Published on March 3rd, 2020 8:28 pm EST
Written By:
Dave Manuel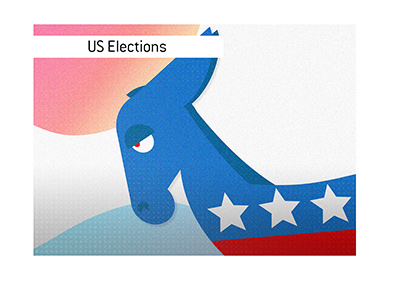 A week ago, Vice President Joe Biden was largely counted out of the race for the Democratic nomination.
Don't believe me? As of February 25th, Biden was 10/1 to win the Democratic nomination, thanks to the strength of the Bernie Sanders Express, which was threatening to make the race for the Democratic nomination a laugher.
Over the course of just a week, however, everything has changed, and now Joe Biden is the clear favorite to square off against President Trump in November.
Here are the current odds to win the Democratic nomination, courtesy of a major offshore sportsbook:
Joe Biden, 5/11
Bernie Sanders, 9/4
Michael Bloomberg, 20/1
Elizabeth Warren, 50/1
Hillary Clinton, 50/1
Michelle Obama, 80/1
Tulsi Gubbard, 500/1
This same sportsbook also believes that the Democrats will have a brokered convention, with Joe Biden eventually securing the nomination.
-
So what happened? How did things change so quickly?
The big shift started when Pete Buttigieg dropped out of the race and announced that he would be supporting Joe Biden's nomination.
Amy Klobuchar followed suit the next day, and she also pledged her support to Vice President Biden.
This came a few days after Joe Biden won big in South Carolina, thanks to the strength of his numbers with black voters. This helped to give Biden a shot in the arm, and the momentum continued after receiving a couple of high-profile endorsements.
-
There is certainly still time for Bernie Sanders to win the nomination, though Vice President Biden absolutely has the momentum right now.