Jay-Z Once Owned a Stake in the Brooklyn Nets
Published on October 29th, 2022 12:12 am EST
Written By:
Dave Manuel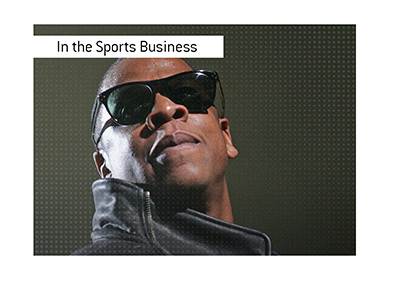 Starting in 2004, Jay-Z went on an offensive.
Jay-Z was intent on telling the entire world that he was now a part-owner of the New Jersey Nets.
Jay-Z, aka Shawn Carter, who had started out his life selling drugs and eventually went on to become a platinum-selling music artist, was now a part-owner of a NBA team.
At the time, it was a big deal.
Jay-Z referenced this fact often in his music, and proudly told the likes of David Letterman of his ownership stake in the New Jersey Nets when he toured the late-night talk shows.
It was assumed that Jay-Z owned a considerable chunk of the team, as he was suddenly the face of the franchise.
-
Jay-Z was adamant that the Nets should move to the Barclays Center in Brooklyn, and the team eventually did make the move for the 2012 season.
Over time, the actual size of Jay-Z's stake in the team came out, and it wasn't nearly as big as people thought.
Forbes claimed that Jay-Z owned just 0.066% of the New Jersey Nets - a stake that was valued at just
$350,000
.
People had speculated that Jay-Z's stake was in the tens of millions of dollars, though it ended up being just a sliver of that.
Jay-Z, however, also reportedly owned a 0.2% stake in the Barclays Center, which was worth a more kingly $2 million.
-
The work that Jay-Z did in moving the Nets to Brooklyn was obviously worth it for him in a couple of ways.
First, the value of his stake in the Nets instantly jumped when they moved to a much more lucrative market, Brooklyn.
In addition, the Barclays Center (of which Jay-Z had a stake) was worth more when a major sports team moved in, calling it home.
-
In 2013, Jay-Z announced that he was forming Roc Nation Sports, which is a sports agency.
Jay-Z registered as a sports agent, which meant that he was no longer allowed to own a stake in a NBA team.
Jay-Z would sell his stake to Will Pan in 2013.
-
Jay-Z attracted a certain amount of flak for his relatively small stake in the Nets, though he would end up accomplishing his ultimate goal, which was moving the team to Brooklyn.