Jamaal Williams Takes a Knee In Closing Seconds of Lions/Packers Game
Published on October 15th, 2019 3:43 pm EST
Written By:
Dave Manuel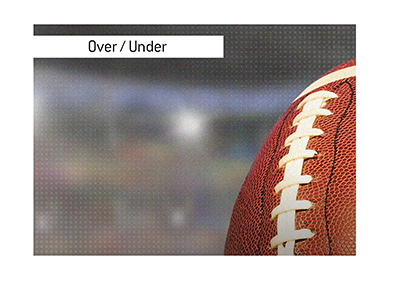 Jamaal Williams did a very smart thing in the closing seconds of the Detroit Lions/Green Bay Packers game last night.
With time ticking down, Williams was handed the ball and given a free road to the endzone by the Detroit Lions' defenders.
The Lions had no timeouts left and the Packers could run down the clock and kick a field goal in the final seconds of the game, winning 23-22.
Or, if Williams had scored a touchdown, the Lions would have been down by 5 points but still had an opportunity to win the game.
In a play that reminded many of Todd Gurley last year, Williams smartly took a knee on the one-yard line. The Packers ran down the clock, kicked a field goal and won the game by 1 point.
-
The interesting thing about this play is that it dramatically impacted the bets of many across the world.
To start, the Packers are one of the marquee teams in the NFL, so they attract a great deal of wagers. According to the sports books, the public was on the Packers at -3.5 to -4.5.
In addition, the game total was set at 45.5 points at most books.
You can see the impact that this play had on many bets.
If you took the Packers -4.5, there is a very good chance that you win your bet if Williams runs into the endzone, as the Lions would have had to have marched down the field and scored a touchdown with no timeouts left.
With the Packers kicking a field goal instead, all of those bets were lost, meaning that the sports books had a very big night.
In addition, with the total set at 45.5, a Packers touchdown would have meant a payoff for all of the Over bettors. Instead, the game finished at 45 points, which resulted in a win for the Under bettors.
-
As a result of Williams' smart decision to take a knee, the sports books walked away with a multi-million dollar win, and many bettors were left with nothing but pulled-out hair.
This is just part of the fun of sports betting - if you are on the right side of the outcome, of course.