Pittsburgh Steelers One Touchdown Favourites at Home on Sunday
Published on January 13th, 2018 11:07 pm EST
Written By:
Dave Manuel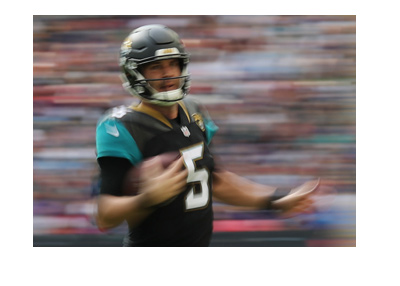 Will this be a Pittsburgh Steelers revenge game, or will the Jacksonville Jaguars surprise once again to make it through to the AFC Championship game?
Earlier in the season, the Jacksonville Jaguars shocked and embarrassed the Pittsburgh Steelers. "Big Ben" was intercepted five teams throughout the course of the game - in fact, his performance was so bad that Roethlisberger reportedly considered retiring after the game.
Here we are in an AFC divisional playoff game, with the Jags set to play the Steelers once again.
Antonio Brown is set to play, though he will likely be less than 100% due to a calf injury. This means that the Steelers may rely heavily on the likes of Le'Veon Bell, Smith-Schuster and Martavis Bryant to secure the victory.
The Jaguars, on the other hand, will need a much stronger performance from Blake Bortles if they want a chance of winning. After lighting it up in the second half of the regular season, Bortles was very underwhelming against the Bills at home last week. It was enough to defeat the subpar Bills, though it won't be enough to beat the Steelers on the road.
In addition, the Jaguars will need to turn in another strong defensive performance which will include limiting Bell and Brown, which is easier said than done.
The Jaguars got to the playoffs on the back of their strong defence, and they will need another strong performance from "Sacksonville" if they want to have a hope of winning.
-
Let's take a look at the odds for Sunday's game, courtesy of Bet365:
Source: Bet365
Time Stamp:
January 14th, 2018 4:00 am GMT
Odds Subject to Change
Jacksonville Jaguars, +7, 1.83
Pittsburgh Steelers, -7, 1.83
Over 41.5 Points, 1.90
Under 41.5 Points, 1.90
Money Line
Jacksonville Jaguars, 3.40
Pittsburgh Steelers, 1.33

The question is - can lightning strike twice? Can the Jaguars humiliate the Steelers twice on one season, or will the Steelers make the necessary changes?
How will Blake Bortles perform? Will Big Ben have his revenge game? How healthy is Antonio Brown?
There are many questions that will need to be answered on Sunday. The winner of the game will square off against the New England Patriots in the AFC Championship game next weekend.