New England Patriots Nine Point Favourites To Defeat Jaguars
Published on January 16th, 2018 11:01 pm EST
Written By:
Dave Manuel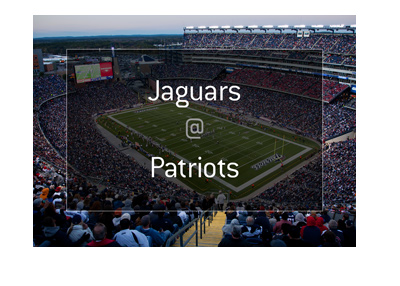 Are the Jaguars being overlooked when they take on the Patriots this weekend at Foxboro?
Most everybody is expecting that the Patriots will defeat the Jaguars to make yet another return to the Super Bowl. The Jaguars, however, have a formula that might beat the Patriots - a great defence and a strong running game that is anchored by Leonard Fournette.
Sure, betting against Tom Brady in the playoffs is about as bad of an idea as there is - Brady is a winner and the Patriots are nearly unbeatable at home in the playoffs.
The Jaguars, however, seem to have an air of confidence about them, especially after defeating the Steelers on the road last weekend.
That being said, this is Tom Brady and the Patriots, who seem to be destined for yet another Super Bowl appearance.
-
The oddsmakers believe that the Patriots should easily win this game - here are the current betting odds:
Source: Bet365
Time Stamp:
January 16th, 2018 12:39 pm GMT
Odds Subject to Change
Jacksonville Jaguars, +9, -125
New England Patriots, -9, +105
Over 46.5 Points, -110
Under 46.5 Points, -110
Money Line
Jacksonville Jaguars, +325
New England Patriots, -425
-
Here are the keys to victory for both teams:
Jacksonville Jaguars
In order to have a chance, the vaunted Jaguars' defence will need to force at least a couple of turnovers. After that, the Jags will need to run the ball down the throats of the Patriots, courtesy of their stud RB, Leonard Fournette.
The Jags need to keep the ball out of the hands of Tom Brady as much as possible, but that is easier said than done.
New England Patriots
The key to victory for the Patriots is simple - make Blake Bortles beat them.
In order to accomplish this, the Patriots need to get up early so that the Jags are forced to throw the ball. Bortles is prone to making errors - if the Jags are relying on Bortles to bring them back from a sizeable deficit, the game will be as well as over.