Long Snapper Burgess Sailed Four Snaps Over The Head of the Punter
Published on November 20th, 2022 2:16 pm EST
Written By:
Dave Manuel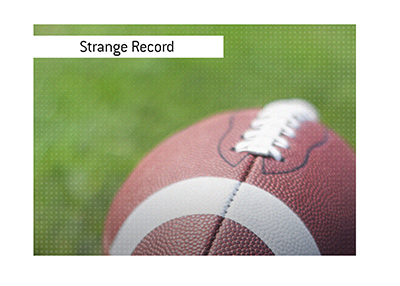 In October of 2022, Weber State and Montana State battled in a contest between two of the best teams in the FCS.
The game would produce one of the craziest statistics ever, as Weber State would give up a total of four safeties in the game, which is a new FCS record.
The even crazier part?
One player - longer snapper Jack Burgess - caused all four of the safeties.
Burgess will have a hard time living this one down.
-
The gaffes seemed to get progressively worse for Burgess over the course of the game.
His first high snap came when Weber State was punting from their own 19-yard line, and this resulted in the first safety of the game.
Next up? Another bad snap, this time from the Weber State 30-yard line.
Weber State had given up two safeties and we were just 9 minutes into the second quarter.
Things went from bad to worse for Jack Burgess and Weber State, as he would sail yet another snap over the head of the Weber State punter just before the end of the first half.
One half, three Weber State safeties.
-
At this point you'd think that the Weber State head coach would take some mercy on Burgess and sit him for the rest of the game.
This is the long snapper position, however, and those guys don't just grow on trees.
The second half brought more trouble for Jack Burgess, as he would sail a record-breaking fourth snap into the endzone for another safety.
This snap wasn't enough close, as Weber State was kicking from its own 35 yard-line. The Weber State punter was forced to kick the ball through the endzone, and Burgess' day of humiliation was complete.
Burgess and Weber State will likely hold the record for a long, long time.
-
The worst part for Weber State?
They would lose the game by a score of 43-38, meaning that Burgess' safeties absolutely made the difference.