Adesanya Opens as -230 Favourite to Retain His Middleweight Title
Published on April 24th, 2021 3:49 pm EST
Written By:
Dave Manuel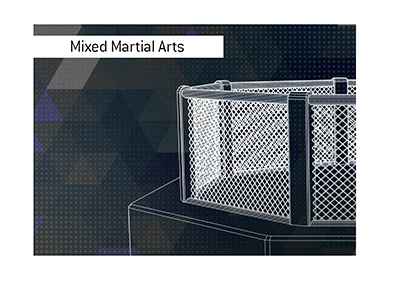 Most people assumed that Israel Adesanya would next be defending his Middleweight title against Robert Whittaker.
The UFC swerved fans earlier this week, however, when they announced that they were working on Vettori/Adesanya title fight for UFC 263, which is set to take place on June 12th.
This fight actually makes sense for a number of reasons:
1) Robert Whittaker is coming off of a tough 5-round fight and likely needs some time off
2) Vettori is a winnable fight for Adesanya that will keep the champion busy
3) The UFC gets more time to put together a Whittaker/Adesanya fight in the second half of the year
A Whittaker/Adesanya fight will almost certainly take place in a stadium in Australia, and stadium events take months of planning and work.
A Adesanya/Vettori fight allows Whittaker to rest up, and the UFC will be able to put together a massive Whittaker/Adesanya rematch card later in the year.
This assumes, of course, that Adesanya successfully defends his title against Vettori.
Vettori is a tough fighter, though he has big holes in his stand-up game that Adesanya will likely be able to exploit.
-
Here are the opening odds for the Vettori/Adesanya fight, courtesy of a major offshore book:
Israel Adesanya, -230
Marvin Vettori, +195
-
Adesanya had some issues in his fight at Light Heavyweight, mainly because his power didn't translate to the heavier division.
At Middleweight, however, Adesanya will be very tough to beat, and Vettori could be in for a long night.
In order to win, Vettori will need to take Adesanya down and hold him there, similar to what Jan Blachwicz did in the second half of his fight against Adesanya.
That is easier said than done, however, and Vettori will first need to penetrate Adesanya's formidable defenses to take the fight to the floor.