Trail Blazers Are Massive Favourites To Advance Against Memphis Grizzlies
Published on August 15th, 2020 11:13 am EST
Written By:
Dave Manuel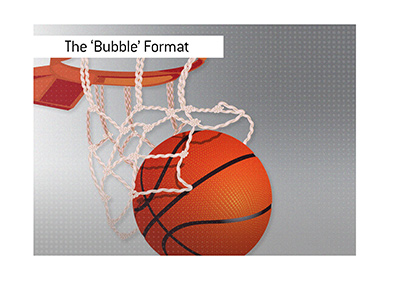 This week, the Portland Trail Blazers and Memphis Grizzlies will be squaring off to determine the eighth and final seed of the Eastern Conference.
When the "bubble" format was announced, most people were hoping to see at least one "play-in" tournament.
Here is how it works.
A total of 22 teams were invited to participate in the "bubble", including the 16 teams that were sitting in playoff spots.
The additional 6 teams were all within 6 games of the eighth seed, meaning that they still had a chance of making the playoffs. The NBA, as you know, played eight final regular season games to finish off the season, with the playoffs starting this week.
One of the stipulations of the "bubble format" was that if the ninth seed was within 4 games of the eighth seeds by the end of the season, they'd qualify for a "play-in tournament" against the eighth seed.
The winner of this "play-in tournament" get the eighth and final seed.
-
The Trail Blazers are massive favourites to win the "play-in tournament" against the Memphis Grizzles.
Due to the fact that the Trail Blazers finished in eighth place, they will only have to win one "play-in tournament" game.
The Grizzlies, on the other hand, would have to win TWO games to advance to the playoffs.
So, if the Grizzlies win later today, they will have to win a second game against the Trail Blazers before advancing.
If the Trail Blazers win on Saturday, however, they will automatically move to the playoffs.
The NBA wanted to give an advantage to the eighth seed, and that advantage is only having to win a single tournament game, while the Grizzlies will need to win two.
Couple this advantage with the fact that the Grizzlies are playing horrendous basketball in the "bubble" and you have the Trail Blazers as massive favourites to advantage to the playoffs.