A Look at How Free Bet Offers Work
Published on September 14th, 2020 11:17 am EST
Written By:
Dave Manuel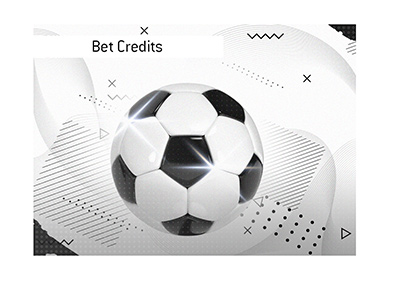 Let's say that you are signing up for an online sports betting account.
The sportsbook that you chose is offering "free bet credits" or "free bets" when you sign up and deposit on the site.
Every sportsbook is different, but here is a quick overview of what this means and how you can benefit from it.
First off, let's say that you are promised a £10 free bet when you sign up to a site, deposit and make a bet of a certain amount.
Again - every sportsbook is different, but with MOST sportsbooks, this bet is essentially a non-withdrawable token. In addition, you usually need to make a bet of certain odds (say, 1.50) in order to use this free bet.
In most cases, you will not receive the amount of your "free bet" if you win.
So let's say that you get a free £10 bet, and you decide to bet on Manchester City to beat Chelsea at 1.65.
You end up winning the bet.
Now, you might think that you would get £16.65 credited to your account, but this is usually not the case.
Instead, the sportsbook will keep the "free bet" and pay you the £6.50 in profit that your bet generated.
The profits are withdrawable - usually the "free bet" is not.
-
Now, let's take a look at "bet credits".
In some cases, sportsbooks will promise you up to £100 or even £200 in "bet credits".
The amount of "bet credits" depends on how large your biggest deposit is to a site over a certain period after you sign up (usually one week).
So, some sportsbooks will match the size of your biggest deposit in "bet credits", up to a certain capped amount (usually £100 or £200).
Now, these "credits" can be used to wager on events, though there is usually a minimum qualifying odds amount needed in order to release the credits and use them to bet on games.
In the case of one major sportsbook, this number is 1/5. So, if the outcome has odds of 1/5 or worse, this wager would qualify and you could "release" your bet credits.
Again, it's important to note that in most cases, these "credits" are held back from your winnings.
So, let's say that you use your £100 in bet credits to wager on a team that has 1.20 odds of winning.
After winning your bet, £20 is credited to your account, and the bet credits vanish.
This is because the sportsbook keeps the "credits" while paying you the profit.
The profit is free to withdraw, though the credits are almost always non-withdrawable.
-
In short - "free bets" and "bet credits" usually don't mean that free money is actually given to you - instead, in most cases, you simply get to keep the profit generated by these bets (if there is any).