Dallas Ended up With Luka Doncic Despite Having Fifth Pick
Published on May 19th, 2022 12:30 am EST
Written By:
Dave Manuel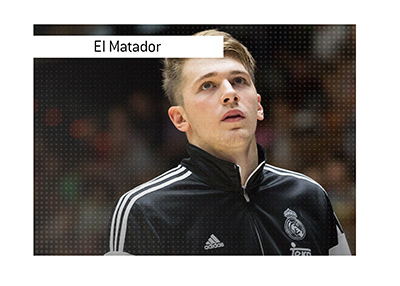 Heading into the 2018 NBA Draft, the Dallas Mavericks had their eyes set on one player and one player only - Luka Doncic.
The Mavericks knew then what everybody in the world knows now - Doncic is a generational talent. The Mavericks did heavy work scouting Doncic and came away incredibly impressed. Doncic won the EuroLeague title and EuroLeague MVP playing for Real Madrid at the age of 18, which is an absolutely jaw-dropping accomplishment, considering the talent in that league.
The problem for the Mavs? They only had the fifth pick in the draft, and there was virtually zero chance that Doncic was going to last that long.
If the Mavs wanted Doncic, they were going to have to make a move.
-
The Suns elected to take Deandre Ayton with the first overall pick in the 2018 NBA Draft. The selection wasn't a big surprise, as Ayton filled a positional need for the Suns and was certainly worthy of the top selection.
The Sacramento Kings picked second overall and took Marvin Bagley III with their pick. The Kings believed that Bagley was a "modern-day big" who could play with De'Aaron Fox.
So far, so good for the Mavericks. Maybe Doncic would actually last to their pick?
With the #3 pick, the Atlanta Hawks selected Luka Doncic.
The Mavericks immediately got on the phone with the Hawks and pitched a deal:
We'll give you our #5 pick and a protected 2019 first-round pick
You give us Luka.
The Hawks agreed and the deal was done - Luka was going to Dallas.
-
Things worked out pretty well for both teams, as the Hawks would take Trae Young with the #5 pick. Young is an All-Star and certainly one of the top players in the league.
in addition, the Hawks also got Cam Reddish with the #10 pick in the 2019 draft - this was the protected first-round pick that belonged to the Mavs. Reddish has underwhelmed so far, though Young has obviously been a stud.
-
With that being said, Doncic is easily one of the top 3-4 players in the league at this point and seems to be en route to a Hall of Fame career.
I'm sure that if you asked the Hawks if they wanted a redo, they would have kept Doncic.