Will Tony Ferguson vs Khabib Nurmagomedov Be Booked For Fifth Time?
Published on September 9th, 2019 2:09 am EST
Written By:
Dave Manuel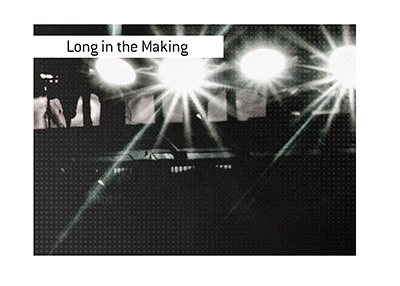 When the Tony Ferguson vs Khabib Nurmagomedov fight fell apart for the fourth time in April of 2018, UFC President Dana White swore that he would never make the fight again.
A little over a year later, the Tony Ferguson vs Khabib fight appears as though it will get booked for the fifth time, as both fighters are on long winning streaks and the stars finally seem to be aligning for the fight to actually happen.
With that being said, Dana White warns, if Tony Ferguson doesn't take the fight, Conor McGregor will be offered a rematch against Khabib.
-
The UFC has tried to book Tony vs Khabib FOUR times since 2015, and all four times the fight fell apart.
Here is what happened each time:
October 2015
- Khabib vs Tony are set to fight on the Ultimate Fighter 22 Finale before Khabib is forced to pull out with a rib injury. Ferguson would fight Edson Barboza instead, winning via submission.
April 2016
- Khabib and Tony are set to headline UFC on Fox 19. Ferguson withdraws from the fight roughly a week and a half before the two are set to step into the Octagon, citing an illness. Khabib goes on to beat Darrell Horcher via TKO.
March 2017
- Khabib and Tony are set to square off for the interim Lightweight title at UFC 209. Khabib is forced to pull out of the card after a failed weight cut results in issues with his kidneys. Doctors deem Khabib to be medically incapable of competing.
April 2018
- Tony suffers a freak accident while doing promo for Fox, tearing one of the ligaments in his knees. Khabib agrees to fight Max Holloway, who is also forced to pull out of the card. Khabib ultimately goes on to defeat Al Iaquinta to become the new UFC Lightweight champion.
-
Tony Ferguson vs Khabib Nurmagomedov seems like it might finally happen, though fans are justifiably skeptical.
What catastrophe will befall the fight this time? Let's keep our fingers crossed that nothing happens.
In case you were wondering - Khabib is a -300 favourite to beat Tony Ferguson.