San Francisco 49ers Largest Ever Favorite To Win (1995)
Published on December 11th, 2016 7:20 pm EST
Click Here to Qualify for a £200 Bonus at Bet365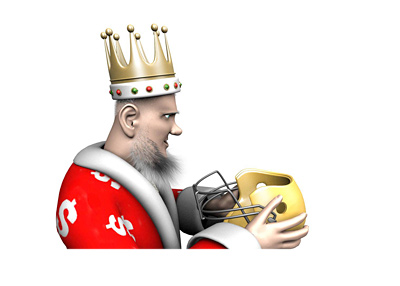 With the Super Bowl just a few months away, many people are wondering where this year's line will end up comparing to the previous Super Bowls.
Over the history of the Super Bowl, there has been just one game that has been a pick'em, and that came in 2015 when Seattle battled New England. The oddsmakers were right to be so indecisive, as New England famously ended up winning in the fourth quarter of the game.
The biggest mismatch? That came in 1995, when San Francisco entered the Super Bowl as 18 1/2 point favorites to beat San Diego. San Francisco would end up covering this line comfortably, as they won the game 49-26.
The lowest total for a Super Bowl game? A number of games fit the bill with a total of 33 points, with the most recent coming in 2001 when Baltimore battled the New York Giants. Baltimore would end up winning that game 34-7.
-
Here is a complete history of the lines and over/unders for Super Bowl games of the past:
L - Carolina vs Denver
Carolina -5, 43.5 points
XLIX - Seattle vs New England
Pick'em, 47.5 points
XLVIII - Seattle vs Denver
Denver -2.5, 47.5 points
XLVII - San Francisco vs Baltimore
San Francisco, -4.5, 48 points
XLVI - New York Giants vs New England
New England, -2.5, 53 points
XLV - Green Bay vs Pittsburgh
Green Bay, -3, 45 points
XLIV - New Orleans vs Indianapolis
Indianapolis, -5, 57 points
XLIII - Pittsburgh vs Arizona
Pittsburgh -7, 46 points
XLII - New York Giants vs New England
New England 12, 55 points
XLI - Indianapolis vs Chicago
Indianapolis -7, 47 points
XL - Pittsburgh vs Seattle
Pittsburgh -4, 47 points
XXXIX - New England vs Philadelphia
New England -7, 46.5 points
XXXVIII - New England vs Carolina
New England -7, 37.5 points
XXXVII - Tampa Bay vs Oakland
Oakland -4, 44 points
XXXVI - New England vs St. Louis
St. Louis -14, 53 points
XXXV - Baltimore vs New York Giants
Baltimore -3, 33 points
XXXIV - St. Louis vs Tennessee
St. Louis -7, 45 points
XXXIII - Denver vs Atlanta
Denver -7.5, 52.5 points
XXXII - Denver vs Green Bay
Green Bay -11, 49 points
XXXI - Green Bay vs New England
Green Bay -14, 49 points
XXX - Dallas vs Pittsburgh
Dallas -13.5, 51 points
XXIX - San Francisco vs San Diego
San Francisco -18.5, 53.5 points
XXVIII - Dallas vs Buffalo
Dallas -10.5, 50.5 points
XXVII - Dallas vs Buffalo
Dallas -6.5 points, 44.5 points
XXVI - Washington vs Buffalo
Washington -7, 49 points
XXV - New York Giants vs Buffalo
Buffalo -7, 40.5 points
XXIV - San Francisco vs Denver
San Francisco -12, 48 points
XXIII - San Francisco vs Cincinnati
San Francisco -7, 48 points
XXII - Washington vs Denver
Denver -3, 47 points
XXI - New York vs Denver
New York Giants -9.5, 40 points
XX - Chicago vs New England
Chicago -10, 37.5 points
XIX - San Francisco vs Miami
San Francisco -3.5, 53.5 points
XVIII - L.A. Raiders vs Washington
Washington -3, 48 points
XVII - Washington vs Miami
Miami -3, 36.5 points
XVI - San Francisco vs Cincinnati
San Francisco -1, 48 points
XV - Oakland vs Philadelphia
Philadelphia -3, 37.5 points
XIV - Pittsburgh vs LA Rams
Pittsburgh -10.5, 36 points
XIII - Pittsburgh vs Dallas
Pittsburgh -3.5, 37 points
XII - Dallas vs Denver
Dallas -6, 39 points
XI - Oakland vs Minnesota
Oakland -4, 38 points
X - Pittsburgh vs Dallas
Pittsburgh -7, 36 points
IX - Pittsburgh vs Minnesota
Pittsburgh -3, 33 points
VIII - Miami vs Minnesota
Miami -6.5, 33 points
VII - Miami vs Washington
Miami -1, 33 points
VI - Dallas vs Miami
Dallas -6, 34 points
V - Baltimore vs Dallas
Baltimore -2.5, 36 points
IV - Kansas City vs Minnesota
Minnesota -12, 39 points
III - NY Jets vs Baltimore
Baltimore -18, 40 points
II - Green Bay vs Oakland
Green Bay -13.5, 43 points
I - Green Bay vs Kansas City
Green Bay -14, no over/under total available