There Have Been Thirteen Successful 3-0 Comebacks In The History of Sports
Published on June 21st, 2021 12:58 pm EST
Written By:
Dave Manuel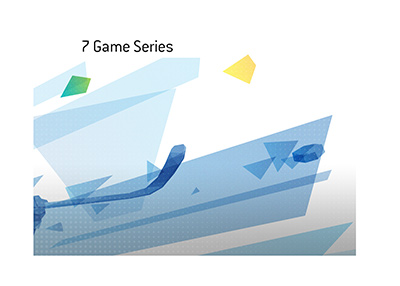 The 3-0 comeback to win in a best-of-7 series.
If you are thinking that this almost never happens in sports, you'd be right.
Over the history of documented professional sports, there have been just 13 successful comebacks from 3-0 deficits in a best-of-7 series.
There have also been numerous unsuccessful comebacks from 3-0 deficits, where teams have rallied to tie a series 3-3, only to lose.
-
In the NBA, there have been NO successful 3-0 comebacks in the history of the league.
There have been three cases when teams rallied to tie a series 3-3, but in all three cases, the team ended up losing in the seventh and decisive game.
In Major League Baseball, there has been one successful comeback from a 3-0 deficit, and that occurred when the Boston Red Sox stormed back to defeat the New York Yankees 4-3 in the 2004 ALCS. That is a series that will live on in the minds of both fan bases for many, many years.
In the National Hockey League, teams have come back from 3-0 deficits four times to win the series.
The first time was in 1942, when the Toronto Maple Leafs rallied from 3-0 down to beat the Detroit Red Wings. This is the only time that this has ever happened in the Stanley Cup Finals.
Teams also rallied from 3-0 behind to win in 1975 (Islanders vs Penguins), 2010 (Flyers vs Bruins) and 2014 (Kings vs Sharks).
In five other cases, NHL teams rallied from 3-0 behind to tie the series, only to end up losing.
-
The successful 3-0 comeback has also happened on eight occasions in other leagues across the world, including the Nippon Professional League, the Finnish Elite League and the Kontinental Hockey League, to name a few.
-
The most notable 3-0 comeback likely belongs to the Boston Red Sox in 2004, as the series involved two of baseball's most storied franchises and occurred in an era with a great deal of media coverage.