1984-85 Conference Final Clash Between Edmonton and Chicago Featured 69 Goals
Published on May 30th, 2022 1:32 am EST
Written By:
Dave Manuel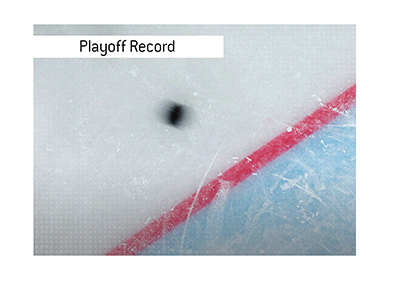 What is the record for the most number of goals (both teams combined) in a single NHL playoff series?
If you guessed that the record most likely belonged to a series that involved Wayne Gretzky and the Oilers, you'd be right.
In the 1984-85 Conference Final (Clarence Campbell Conference) series between the Edmonton Oilers and Chicago Blackhawks, the two teams combined to score a total of 69 goals.
This is easily the record for most ever goals in a single NHL playoff series, well ahead of the 62 goals that were scored when the Blackhawks played the North Stars in the same year.
-
The Oilers defeated the Blackhawks 4-2 in that series.
The Oilers, led by Wayne Gretzky, would outscore the Blackhawks by a total of 44-25 over the course of the six-game series.
This means that the Oilers averaged
7.33
goals PER game over the course of the series - a number that is mind-boggling for a six-game, Conference Final.
The Oilers would score 10 or more goals TWICE in the series - here is how the six games played out:
Game 1
Edmonton Oilers Win 11-2
Game 2
Edmonton Oilers Win 7-3
Game 3
Chicago Blackhawks Win 5-2
Game 4
Chicago Blackhawks Win 8-6
Game 5
Edmonton Oilers Win 10-5
Game 6
Edmonton Oilers Win 8-2
-
A few more notes from this series:
1) Jari Kurri scored three hat-tricks in the series, which is a record that still stands today
2) Edmonton set the record for most goals in a semi-final series and most goals in a 6-game series
-
Will this record ever be broken?