Packers Fan Could Take Home $1.7 Million if Packers Win Super Bowl
Published on November 2nd, 2019 12:23 am EST
Written By:
Dave Manuel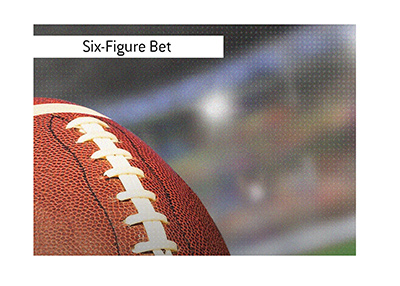 One Green Bay Packers fan is very, very confident that the team will go all the way this year and win the Super Bowl.
Earlier today, a bettor walked into the Moneyline Bar and Book at the Borgata in Atlantic City, New Jersey and put down $190,000 on the Green Bay Packers to win the Super Bowl at 9/1 odds.
If the Packers do end up winning the Super Bowl, this bettor will walk away with a cool $1.7 million.
-
The Packers are off to a great start this season, as they have a 7-1 record and are considered one of the most balanced teams in the league.
After firing long-time coach Mike McCarthy this past offseason, the Packers wanted to build a more potent offence, which is why they hired Matt LaFleur as their new head coach. The Packers wanted to take the restraints off of Aaron Rodgers, and the early results have been very encouraging.
In addition, the notoriously tight-fisted Packers finally splashed on free agency, and their efforts have resulted in a greatly improved defence.
The running game was the Achilles heel for the Packers in the past, though the Packers have finally established their running game thanks to the greatly talented Aaron Jones. Jones has been going wild in recent weeks and is one of the biggest surprises of the season.
-
The Packers will be trying tooth and nail to win home field advantage throughout the playoffs, as playing at Lambeau Field in December is a distinct advantage.
They are currently chasing the San Francisco 49ers, as the 49ers have gotten off to a perfect 8-0 start. The Packers are also keeping their eyes on the New Orleans Saints, Minnesota Vikings and Seattle Seahawks, who will also all be attempting to win that crucial home field advantage throughout the conference finals.
-
As long as Aaron Rodgers is healthy and happy, the Green Bay Packers have the talent to beat anybody in the league.
The fan who put down $190,000 on the Packers to win clearly thinks that they have a great shot of winning this year, despite the fact that Tom Brady and the undefeated New England Patriots lurk in the AFC.
Source:
Borgata Sports