Packers To Win Super Bowl is Most Popular Bet
Published on December 31st, 2019 8:09 pm EST
Written By:
Dave Manuel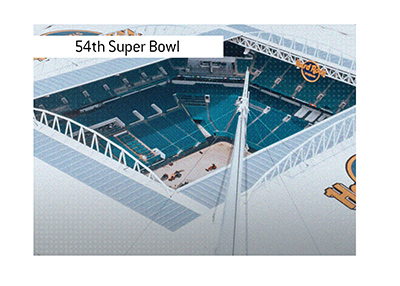 There are some fantastic teams vying for Super Bowl LIV in February.
You have the Baltimore Ravens, who are currently the odds-on favourites to win, as they possess the likely league MVP in Lamar Jackson and one of the league's most balanced running attacks.
You have the San Francisco 49ers, who have one of the most balanced teams in the league, led by young stars such as Nick Bosa. The 49ers were one of the most surprising stories in the NFL this season, and they finished the regular season as the #1 seed in the NFC.
You have the Kansas City Chiefs, who surged at the end of the regular season, led by the healthy arm of Patrick Mahomes. The Chiefs will have home field advantage during the first two rounds at least, and they should be an absolute handful.
Of course, you also have the New England Patriots, who, while losing a first round bye on the last game of the season, will always be tough to beat.
The team, however, that is attracting the most interest from European sports bettors? That would be the Green Bay Packers, who, at 10/1 to win the Super Bowl, have become one of the most attractive options for value-seeking gamblers.
The Packers were much-improved this season, as Aaron Rodgers acted more as a maestro and less like a superstar that needed to win every game. The team rolled out a much more feature-complete offence, led by the running of Aaron Jones and the competent pass catching of Davante Adams.
With that being said, the Packers will have a nightmare of a trek to win the Super Bowl, as they'll likely have to get past a team like the New Orleans Saints in the Divisional game, and then possibly hit the road for a Conference Championship game against the San Francisco 49ers.
If the Packers do make it through the NFC, they would almost certainly face one of the Baltimore Ravens, Kansas City Chiefs or New England Patriots. You would have to think that the Packers would be underdogs in all three of those games.
-
While the Baltimore Ravens looked absolutely dominant in the regular season, they are not attracting as much interest to win the Super Bowl as you would think.
After all, Lamar Jackson only has very limited experience in the playoffs, and the AFC is filled with imposing teams.
Bettors are also not really believing in Tom Brady and the New England Patriots this year, as the fact that the team blew their first round playoff bye is enough to give gamblers significant pause. In addition, Brady has looked very subpar this season, and it seems hard to imagine that he would be able to win a scorefest against the likes of Jackson or Mahomes.
-
In short, bettors believe that the Packers offer the most value to win the Super Bowl. What do you think?