Dallas Cowboys 4.5 Point Favorites To Win
Published on January 9th, 2017 5:42 pm EST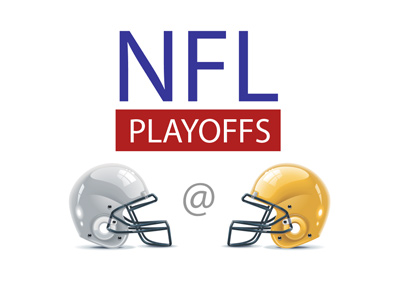 Two of the NFL's most storied franchises, the Dallas Cowboys and the Green Bay Packers, will be squaring off in a NFC playoff game on Sunday, January 15th. The contest will be the late game on Sunday, getting underway at 16:40 EST.
The Dallas Cowboys, buoyed by the strong play of Ezekiel Elliott and Dak Prescott, surprised many by finishing as the NFC's #1 seed this season, thereby securing themselves home field advantage for the entirety of the playoffs.
The Green Bay Packers, on the other hand, are likely the hottest team in the NFL right now, as they are coming off of a one-sided blowout of the New York Giants this past Sunday. Aaron Rodgers has been leading the charge, as he has been nearly unstoppable over the past two months or so. The Packers have a number of weapons with which to try to attack the Dallas Cowboys' defence, including Randall Cobb, Jordy Nelson and Devante Adams.
The Dallas Cowboys, for their part, will likely try to slow the game down by pounding the ball with Ezekiel Elliott. Elliott was a revelation for the Cowboys this season, as he came within a couple hundred years of the rookie rushing record. Elliott's rookie campaign was strong enough that there has been talk of him possibly receiving the MVP award.
The biggest question mark leading into this game will be the play of Dak Prescott. Prescott was superlative this season, making few mistakes while running a very efficient offence. This is the playoffs, however, and the Packers will be doing everything that they can to make Prescott as uncomfortable as possible. Prescott, in addition to feeding Elliott as much as possible, will be looking for some of his favorite targets, including Dez Bryant and Cole Beasley.
-
Here are the current betting odds for this game:
Green Bay Packers, +4.5, 1.90
Dallas Cowboys, -4.5, 1.90
Over/Under
Over 52 points, 1.90
Under 52 points, 1.90
Money Line
Green Bay Packers, 2.75
Dallas Cowboys, 1.47
The Cowboys/Packers game has the highest over/under total of the week, thanks to the inclusion of Aaron Rodgers and the high-powered Green Bay offense.
-
There are three fantastic match-ups in the NFL playoffs this weekend (as well as New England vs Houston), and Green Bay vs Dallas is probably the most intriguing of them all, thanks to the questions surrounding Ezekiel Elliott and Dak Prescott. Can the Cowboys stop Aaron Rodgers? How will Dak Prescott and Ezekiel Elliott perform in their first-ever playoff games? This should be a fantastic match-up.