Packers/Falcons Game To Feature Historically High Total of 60 Points
Published on January 17th, 2017 1:44 pm EST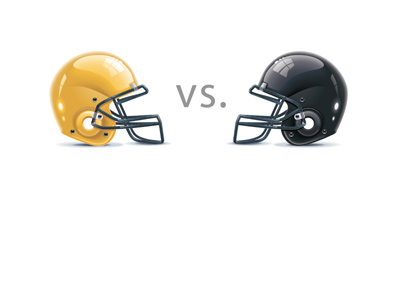 The NFC Championship game will pit the surging Green Bay Packers against Matt Ryan and the Atlanta Falcons.
Given that this game will feature two of the best offensive attacks in the NFL, it should be no surprise to hear that the total for the game is at historically high levels.
According to the bookmakers, the game should produce somewhere in the neighborhood of 60 points of scoring. To put this into perspective, the Steelers/Patriots AFC title game, which features two of the best offensive attacks in the NFL as well, is expected to produce 50.5 points of offence.
At one point this season, the Packers looked disjointed and set to miss the playoffs. Things suddenly came together, however, after Aaron Rodgers got going. In the second half of the season, Rodgers put up MVP-like numbers, and this production has carried over into the playoffs. The Packers managed to defeat the Dallas Cowboys in a thriller this past Sunday, with Rodgers coming up clutch on the final drive of the game once again.
The Falcons, for their part, arrived in the NFC title game under slightly less dramatic circumstances, as they took apart the Seahawks at home. Matt Ryan has been sublime this season, benefitting from an offensive attack that includes the likes of Julio Jones, Devonta Freeman and Tevin Coleman. The Falcons pick up big chunks of yardage practically every time that they run a play, and their balanced offensive attack has been very hard to stop.
-
Momentum is a very real thing in the NFL. It seems as though every year, you will get that one team that just puts everything together at the right time to make a deep run into the Super Bowl. That team seems to be the Green Bay Packers this season, and it will be hard to bet against them going into Sunday's game.
Here is the current line for this game:
Green Bay Packers, +5
Atlanta Falcons, -5
Over/Under
Over 60 points, 10/11
Under 60 points, 10/11
Money Line
Green Bay Packers, 9/5
Atlanta Falcons, 5/11
-
Can we bet against Aaron Rodgers at this point, especially when getting points as well? The answer to that is no - Rodgers, who is already one of the greatest QBs of all time, is playing some of the best football of his life right now, and you certainly can't bet against that.