Kellen Winslow Went Off on November 22nd, 1981
Published on November 27th, 2020 12:28 am EST
Written By:
Dave Manuel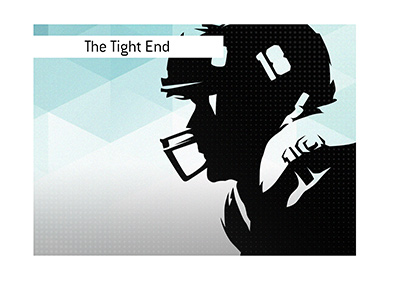 There have been some fantastic tight ends over the history of the NFL.
Tony Gonzalez. Antonio Gates. Rob Gronkowski. The list goes on.
Fantasy football players know the luxury of having a tight end that produces week in and week out. Tight end is probably the shallowest position in terms of talent, and there is nothing better than having a top-notch talent in your tight end spot.
-
There have been some all-time great performances from tight ends over the years, but the best ever performance belongs to Kellen Winslow.
On November 22nd, 1981, Winslow (playing for the San Diego Chargers) exploded against the Raiders, as he put up this stat line:
13 Receptions
144 Receiving Yards
5 Touchdowns
People have different methods of scoring for their fantasy leagues, though in a 0.5 PPR, decimal scoring league, Winslow's performance would have generated him 50.9 points.
This is, by far, the best performance by a tight end in the history of the modern NFL.
-
In case you were wondering, the Chargers won the game on November 22nd, 1981 by a score of 55-21.
What makes Winslow's performance even more startling is that he didn't find the end zone until midway through the second quarter. He would score four touchdowns in a row (all from Dan Fouts) as the Chargers pulled away from the Raiders.
-
Winslow was selected in the first round of the 1979 NFL Draft and would play his entire career with the Chargers.
Winslow, a 5x Pro Bowler, would eventually be inducted into the Pro Football Hall of Fame.