De La Salle's 2001 Team The Greatest of All Time
Published on August 27th, 2023 2:06 pm EST
Written By:
Dave Manuel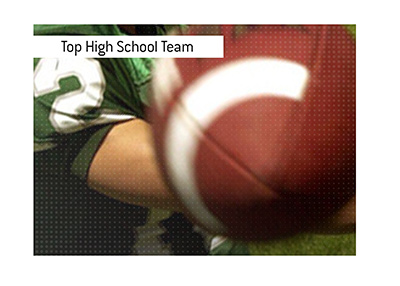 There have been some amazing high school football teams over the past 100 years.
The 1940 Massillon (Ohio) team, for instance, outscored their opponents 453-0 before reaching the title game (and winning).
The 2016 Bishop Gorman (Nevada) team won their state championship game by a score of 84-8.
The 1976 Archbishop Moeller (Ohio) team went undefeated, beating their opponents by an average of 38 points per game, before winning the title game 43-5.
These teams, however, aren't the greatest high school football teams of all time.
-
De La Salle entered their 2001 season with a winning streak that had started in 1992.
Surprisingly enough, De La Salle WASN'T the number one ranked team when they played Long Beach Poly in 2001 - their opponent was.
De La Salle was absolutely loaded, but so was Long Beach Poly.
These were the two best teams in the NATION according to USA Today, and it was the first time in the history of the USA Today Super 25 Rankings that the top two teams had met.
De La Salle would win the game by two touchdowns (29-15), preserving their winning streak.
They would also beat another fantastic team, Mater Dei, by a score of 34-6.
-
Here are their games from the 2001 season:
De La Salle 56, Buchanan 14
De La Salle 34, Mater Dei 6
De La Salle 42, St. Francis 0
De La Salle 29, Long Beach Poly 15
De La Salle 42, Pittsburg, 14
De La Salle 64, Antioch 0
De La Salle 65, Liberty 0
De La Salle 31, Ygnacio Valley 13
De La Salle 57, Deer Valley 6
De La Salle 54, Washington 15
De La Salle 45, James Logan 0
De La Salle 48, San Leandro 13
-
The 2001 De La Salle team had multiple future NFL players on their roster (Maurice Jones-Drew, Derek Landri), beat the number one team in the nation (at the time) and finished as USA Today's national champions.
How could they not be #1 on this list?