Mahomes Threw For Over 600 Yards -- And Lost
Published on May 19th, 2023 12:48 am EST
Written By:
Dave Manuel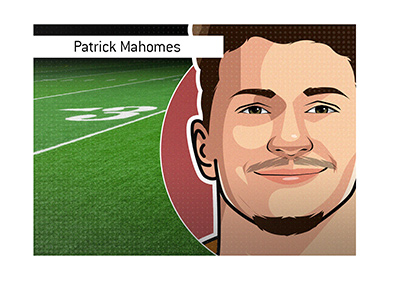 The greatest game in the high school career of Patrick Mahomes actually resulted in a loss.
The very last game in the high school career saw his team, the Whitehouse Wildcats, square off against the Poteet Pirates.
As a senior with Whitehouse, Mahomes threw for 4,619 yards and 50 touchdowns over the course of just 13 games, so there were obviously some gems in there.
In a game against Carthage, for instance, Mahomes threw for 7 touchdowns and 396 yards.
-
The greatest game of his high school career, however, came in a playoff loss to Poteet.
With everything on the line, Mahomes was unbelievable, throwing for 619 yards and 5 touchdowns.
In addition, Mahomes would add another 45 yards on the ground, with 2 rushing touchdowns.
In total, Mahomes would account for 7 touchdowns, though his team would lose a heart-breaker to Poteet, as the game would end in a 65-60 loss for Whitehouse.
-
The runner-up for all-time best high school football game for Mahomes likely belongs to a senior year game against Seguin, where a young Mahomes decided that he was Barry Sanders.
Mahomes would rush 25 times that game for a total of 213 yards and 3 rushing touchdowns, while passing for an additional two touchdowns.
-
The best game of his junior year at Whitehouse would likely come against Corsicana, where Mahomes would throw for 387 yards and 6 touchdowns.
-
While both of Mahomes' teams would lose in the playoffs in his junior and senior years, he would do enough to be noticed by multiple colleges, including Texas Tech, and the rest is history.