Surging Cavaliers, Rockets Look to Dethrone Warriors This Year
Published on March 25th, 2018 9:15 pm EST
Written By:
Dave Manuel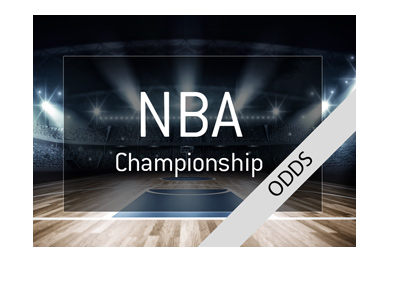 The Houston Rockets are playing out of their minds right now and were assembled specifically to deal with the Golden State Warriors.
The Cleveland Cavaliers, rejuvenated by a number of mid-season trades and the return of Kevin Love, are winning again.
The Golden State Warriors are battling injuries, with coach Steve Kerr stating that Steph Curry will almost certainly miss the first round of play.
Will the Warriors wilt this year?
As of this moment, the Golden State Warriors still have the best odds to win the NBA championship, though they are no longer better than even money to win.
There are growing concerns about the health of Steph Curry, and there are growing whispers that a healthy Warriors team might lose to the Houston Rockets in a 7 game series.
In addition, a bruising battle with the Rockets in the Western Conference finals may result in the Warriors losing to a team like the Cavs or even Raptors in the NBA finals. After all, LeBron James is still the best player in the league, and he has a tendency to go Super Saiyan in the NBA playoffs.
-
Let's take a look at the current odds to win the NBA title, courtesy of a major Las Vegas casino:
Golden State Warriors, 2.2
Houston Rockets, 3.15
Cleveland Cavaliers, 11.00
Toronto Raptors, 13.00
Boston Celtics, 21.00
Oklahoma City Thunder, 31.00
-
There are growing worries about the Warriors, while the Rockets continue to dominate.
In the Eastern Conference, LeBron James and the Cavaliers seem to have worked out their problems from earlier in the season, and nobody in the Eastern Conference wants to draw them in the playoffs.
This should be a fascinating post-season - who do you think will win?