"Greek Freak" Surges To Become New Favourite to Win MVP
Published on February 28th, 2019 12:26 pm EST
Written By:
Dave Manuel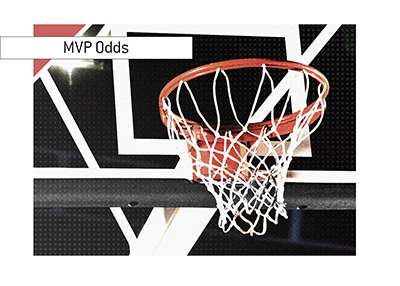 Less than a month ago, James Harden seemed to be the clear favourite to win his second straight NBA MVP award. After all, Harden was in the midst of a scoring streak that saw him put up some absolutely nutty numbers, and "The Beard" was single-handedly keeping the Rockets relevant despite the absence of Chris Paul.
Things have changed, however, and now Giannis Antetokounmpo, aka the "Greek Freak", is the new favourite to win the MVP award.
It's hard to argue with Antetokounmpo's numbers, as well as his impact on the Milwaukee Bucks.
"The Greek Freak" is averaging 27 points per game, 12.6 rebounds per game and nearly 6 assists per game so far this season.
Antekounmpo can play a variety of different positions and is truly the game's most dynamic player.
The most important piece to Antekounmpo's case for MVP, however, is the impact that he has had on the Milwaukee Bucks.
The Bucks - the Bucks! - are the best team in the NBA with a record of 47-14. The best record in the NBA doesn't belong to the Golden State Warriors, the San Antonio Spurs or the Boston Celtics. Instead, it belongs to the Bucks, who currently sit with a winning percentage of .770 61 games into the season.
James Harden's stats have been great, though there is no denying the impact that the "Greek Freak" has on his team. I also think that the voters will not want to give Harden the award for the second straight year, especially given the impact that Antetokounmpo has had on his team. The Bucks are truly one of the NBA's best stories, and I fully expect that Antetokounmpo will get the nod at the end of the season.
-
Let's take a look at the betting odds to win MVP as of this moment - as you can see, we are down to a three-horse race:
Giannis Antetokounmpo, 1.72
James Harden, 2.05
Paul George, 10.00
Stephen Curry, 34.00
-
Will Harden's amazing consecutive 30+ point scoring streak elevate him to the title, or will Giannis and the Bucks' impressive record win the day?