Gerry McIlroy's Prescient Wager on Rory McIlroy
Published on February 15th, 2020 3:23 pm EST
Written By:
Dave Manuel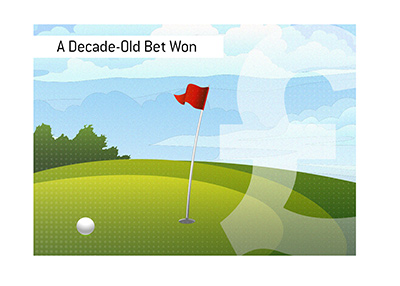 Back in 2004, Gerry McIlroy and his mates had an idea.
McIlroy, father of Rory McIlroy and bar manager at the Holywood Golf Club at the time, thought that his son was going to be a superstar on the PGA Tour.
At the time, Rory McIlroy was busily preparing for his career as a professional golfer.
The elder McIlroy, never short on confidence, knew that his son was going to be great and wanted to put some money where his mouth was.
So, Gerry McIlroy and three of his friends walked down to the local bookmaker and said that they wanted to make a bet.
But first, they'd need odds.
What kind of odds would you give us on my son, Rory McIlroy, winning the British Open sometime over the next 10 years, Gerry McIlroy asked.
The response? 500-1.
Gerry McIlroy and his friends opened up their wallets to put down the wager though there was only one problem - the book wanted to limit their potential liability, so they restricted the bet size to just £400.
So Gerry McIlroy and his three friends each decided to put down £100 each. If Rory McIlroy won the British Open any time over the next ten years, they would win the bet and £200,000.
-
In 2014 (the last year of the wager), Rory McIlroy won the Open Championship (formerly known as the British Open).
In addition to celebrating his son's win, Gerry McIlroy had reason to celebrate himself - he'd just cashed in on a massive wager that was made almost 10 years ago.