Clemson Starts Their National Title Defence Bid on Thursday Night
Published on August 28th, 2019 1:34 pm EST
Written By:
Dave Manuel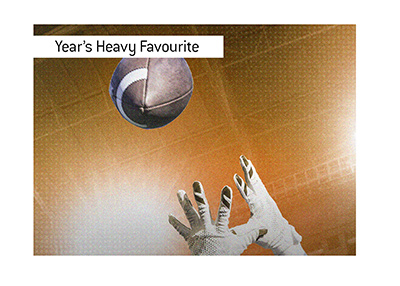 College football is about to kick into high gear as there are a number of notable teams in action on Thursday evening, including the reigning and defending national champions, Clemson.
Clemson will be looking to get their campaign off to a great start at home on Thursday night as they play host to Georgia Tech. Clemson is coming off of a superlative campaign that produced the breakout of QB Trevor Lawrence, who helped lead Clemson to another national title. Clemson will have teams such as Alabama nipping at their heels to start the season, so the team will want to put in a good showing against Georgia Tech.
-
Clemson, as you can imagine, are the big favorites to win on Thursday night. Let's take a look at the current betting odds for this game, courtesy of Bet365:
Source: Bet365
Time Stamp:
August 28th, 2019 1:20 pm EST
Odds Subject to Change
Georgia Tech, +37, 1.90
Clemson, -37, 1.90
Over/Under
Over 60.5 points, 1.90
Under 60.5 points, 1.90
Money Line
Georgia Tech, 21.00
Clemson, 1.006
-
The hype train surrounding Trevor Lawrence and Clemson this year is ridiculous, and you can't help but think that maybe they are being set up for a letdown this season.
After all, Trevor Lawrence is being called the next Peyton Manning and the oddsmakers have Clemson installed as the favorite to win the national title.
Can they repeat or will they stumble?