Francis Ngannou Continues To Be Unhappy With UFC
Published on October 27th, 2021 1:07 pm EST
Written By:
Dave Manuel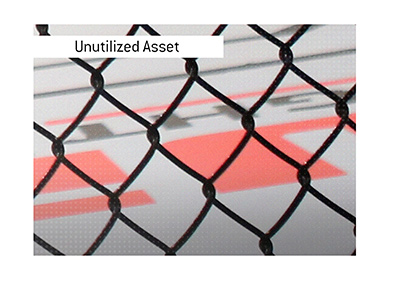 Francis Ngannou should be an absolute goldmine for the UFC.
An unstoppable Heavyweight champion with the body of a Greek God and an unbelievable backstory.
As the UFC attempts to continue to make inroads into Africa, you would think that Ngannou would be an invaluable asset for the promotion - the focal point of their marketing efforts.
Instead, the UFC and Ngannou remain engaged in a back-and-forth that continues to exasperate and frustrate their current Heavyweight champion.
Ngannou continues to speak out about the situation, as he says that he feels disrespected by the UFC.
-
The UFC uses a number of different mechanisms to keep costs low and pressure their fighters to fight.
One of those mechanisms is the automatic 1-fight renewal of contracts for their current champions.
Another tactic is the interim title fight, which is seemingly often used to put pressure on their champions, such as Francis Ngannou.
The UFC recently made an interim Heavyweight title fight between Ciryl Gane and Derrick Lewis, and many believe that this was done to put pressure on their current Heavyweight champion, Francis Ngannou, to sign a new contract with the company.
Ngannou said that the move made him feel disrespected, and that the UFC's contract offer was inadequate.
Ngannou went on to say that his current contract was so low that he had to borrow money to complete his last two training camps.
-
As we head into UFC 270 in 2022, Ngannou continues to publicly question his deal and the UFC's commitment to him.
Ngannou has said that his contract should have an end date, and the UFC seems to be moving on this matter, as there has been a rumor that the promotion is about to introduce maximum end dates for their deals (rumored to be five years).
Ngannou has said that boxing interests him, a sport where the top-end money is much higher than the UFC.
-
Mike Tyson's ascension in the early '80s as an unstoppable Heavyweight killing machine changed the boxing world forever.
The UFC has the same possibilities with Ngannou, though they seem committed to making an example out of their Heavyweight champion.
Why hasn't Ngannou vs Jones happened yet? Money.
Why didn't Ngannou fight in late 2021? Money.
Why isn't the UFC pushing Ngannou as hard as humanly possible? Money.
-
As we approach the end of 2021, Ngannou will likely continue to vent his frustrations in public, which is a terrible look for the UFC.