Roy Riegels, Jim Marshall Both Ran Fumble Recoveries the Wrong Way
Published on January 18th, 2023 3:21 pm EST
Written By:
Dave Manuel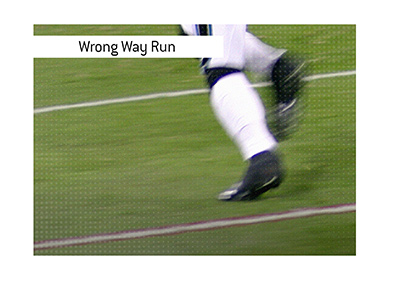 When football players have nightmares, those nightmares probably involve them accidentally running the ball into their own endzone.
It's the fear of many football players - you get disoriented, you scoop up the football and you start running the wrong way.
On two separate occasions - once in the Rose Bowl - a player has run the ball into the wrong direction, resulting in a safety.
-
The first such incident occurred at the 1929 Rose Bowl, when the Georgia Tech Golden Tornados were playing the California Golden Bears.
In the second quarter of the game, with the score tied at 0-0, Roy Riegels of Cal scooped up a Georgia Tech fumble and started running.
Unfortunately for Riegels, he was running the wrong way.
The quarterback for Cal, Benny Lom, managed to catch Riegels before he ran into the endzone. Riegels eventually went down on the 1-yard line.
Cal decided to immediately punt the ball away, though Georgia Tech blocked the kick, which resulted in a safety.
Riegels was humiliated and had to be convinced to return to the game in the second half.
In a particularly cruel twist of fate, the safety was the deciding points in the game, as Georgia Tech would win by a score of 8-7.
-
35 years later, the NFL produced a "Wrong Way Run", this time carried out by Jim Marshall.
In a game between the Vikings and 49ers on October 25th, 1964, Marshall recovered a 49ers fumble and started sprinting.
Unfortunately, he sprinted straight into his own endzone.
Marshall tossed the ball in celebration, which resulted in a safety.
Fortunately for Jim Marshall, the play was not the deciding factor in the game. In fact, the Vikings would win, 27-22.
Marshall would redeem himself later in the game by forcing a 49ers fumble.
-
Roy Riegels would later send a letter to Jim Marshall, saying:
"Welcome to the Club."