Sales of Zlatan Ibrahimovic Man Utd Shirts Breaking Records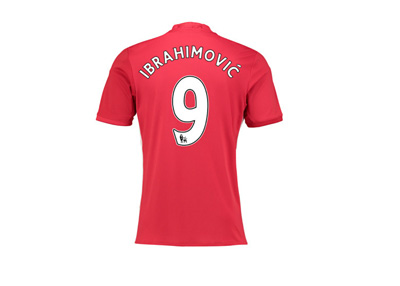 It is reported that in the first week of sales Zlatan Ibrahimovic's number nine Manchester United shirt brought £76m in revenues to his new club.
The Manchester United's global appeal and Zlatan's superstar status are turning out to be a profitable combination. Aside from all the help the club is going to get on the pitch from the tall Swede, the revenues generated from shirt sales alone will dwarf his £200k weekly salary expense.
The appointment of Portuguese coach Jose Mourinho had a lot to do with the signing of Ibrahimovic. The club seems to be making the right moves as of lately and we look forward to seeing what happens on the pitch once the new season of the English Premier League starts in two weeks time. Manchester United play their first game at Bournemouth on Sunday, August 14th.
Will Ibrahimovic, who has managed to win a trophy every season of his career since 2001, be a hit or a miss at Old Trafford remains to be seen. The player is off to a good start after scoring a scissor-kick goal four minutes into his debut in a friendly vs. Galatasaray.
Here are the top goalscorer odds for the 2016/16 season of the EPL:
1. Sergio Aguero - 10/3
2. Harry Kane - 7/1
3. Zlatan Ibrahimovic - 9/1
4. Romelu Lukaku - 12/1
5. Diego Costa - 14/1
6. Jamie Vardy - 16/1
7. Olivier Giroud - 16/1
8. Alexis Sanchez - 20/1
9. Michy Batshuayi - 20/1
10. Anthony Martial - 20/1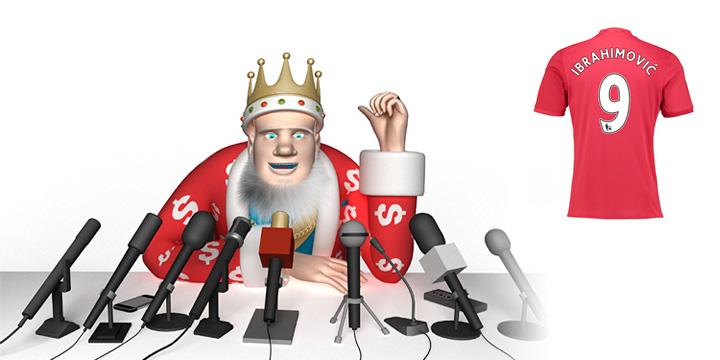 Good luck Zlatan!