Spain Eliminated After Two Straight Losses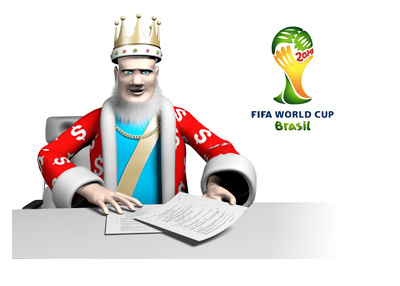 Spain, along with the likes of Brazil, Argentina and Germany, was one of the odds-on favourites to win the 2014 World Cup.
Sure, Spain was going to be facing some stiff competition, but they have some of the world's most talented players on their roster and are also the defending World Cup champions, having defeated the Netherlands in the finals of the 2010 World Cup in South Africa.
Spain, however, managed to choke on the world's biggest stage, losing in consecutive games to Netherlands (5-1) and Chile (2-0). Regardless of what happens in their final contest against Australia, Spain will not be moving on to the knockout stage of the tournament.
Spain, which has some of the most vaunted strikers in the world, managed to score just one goal in two games. Even worse, Spain's defense (and goaltender) was ventilated by the Netherlands and overcome by Chile. Chile took the early lead in their match earlier today and never looked back. The Spanish club looked shocked and bewildered as Chile managed to win 2-0.
-
Before the World Cup got underway, Spain was listed at 6/1 to win the World Cup. Now, in a shocking turn of events, Spain is one of the first teams to be dispatched from the tournament and they are left to hang their heads in shame.
-
Spain's early exit just goes to show that you can never be sure as to what will happen at the World Cup.