World Cup Qualifying - Europe - Four Seeded Nations in the Playoff Draw Announced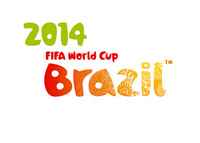 FIFA announced their updated World Ranking list earlier today, which had an impact on Pot 1 containing seeded nations for the World Cup qualification playoff draw.
The four nations that will be seeded in the draw are:
Portugal
Greece
Croatia
Ukraine
The nations that are in Pot 2 are:
France
Sweden
Romania
Iceland
The draw will take place on Monday, October 21st in Zurich at 14.00 CET.
With all the talk of the seedings, it appears that Pot 2 is just as strong as Pot 1.
Which one 'lucky' nation will get to play in-form France?