World Cup Russia 2018 Mascot Unveiled - Zabivaka the Wolf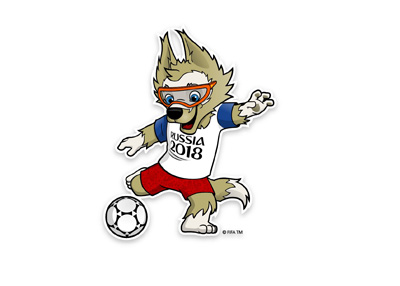 FIFA have unveiled the official mascot for the upcoming 2018 World Cup in Russia. It's name is Zabivaka and it is a fun loving, goal scoring, shades wearing wolf. In translation from Russian, Zabivaka means the goal-scorer.
As it usually is the case with large global sporting events, the mascot choosing process was a public vote in which the wolf beat out a space tiger and a cat with 53% of the votes. The name of the student designer who created Zabivaka is Ekaterina Bocharova.
--
The World Cup in Russia gets underway on June 14th, 2018.
The final will be played on July 15th at the Luzhniki Stadium in Moscow.
Looking forward to it!