Wilfried Bony Set to Join Manchester City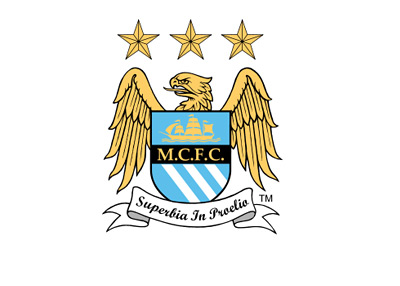 From a quiet market town of Bingerville in southern Cote d'Ivoire to a £28 million signing with Manchester City - that's Wilfried Guemaid Bony, Swansea's 26-year old striker.
Wilfried Bony is City's 11th striker-signing since 2008 and they have splurged close to £275 million on them so far. The deal involving £25 million cash up front and a £3 million performance-related additional amount is slated to go through in the next few days. The £28 million fee breaks the previous record of £15 million paid to Swansea by Liverpool for Joe Allen in August 2012.
City expects the medical-test to be problem free, this despite the striker being away for three weeks to represent Cote d'Ivoire in the coming African Nations Cup.
Not for nothing have City signed the Ivorian-born striker. Wilfried Bony has shown a penchant for goal-scoring since the time he started playing at first-level for clubs like Sparta Prague, Vitesse and Swansea City. His 59 games in his 2008-2011 stint for Prague produced 22 goals. His 65 appearances for Dutch club,Vitesse, was even more productive with as many as 46 goals. A noteworthy moment of the 2011-2013 Dutch season was a hat-trick he scored against Heerenveen after Vitesse were a goal down on three occasions in the match; another was his double strike in a shock 2-0 victory over Ajax in November 2012.
In July 2013, the striker moved to Swansea City, on a four-year contract of £12 million which was a record for a Welsh club at that time. Sporting the jersey number 10, Bony scored his first and the only goal for Swansea in a 1-4 defeat to Manchester United. He followed that up by finding the back of the net twice in the Europa League against Petrolul Ploiesti and Valencia CF with Swansea winning both encounters comfortably. After suffering a hamstring injury in October during the Valencia CF match, he was back with a bang in December 2013.
He scored both the goals for his club in a 2-3 loss to Manchester City on 1 January 2014. Bony got his 20th goal of the season in a 2-2 draw against Arsenal at the Emirates. He rounded up the 2013-2014 season with 25 goals after finding the net in a 3-1 win against Sunderland.
He took his tally to 22 goals in the 2014-2015 season by scoring an injury-time equalizer against Queens Park Rangers on New Year's day.
No wonder Swansea manager Garry Monk didn't want to give away his star striker for cheap and said it would take an astronomical amount to prise him away from the Welsh club. Arsenal and Liverpool also had evinced interest in Bony but City moved in quickly to thwart them. This despite the fact that City manager Manuel Pellegrini wasn't seriously looking to do business during the January transfer window. City are very close to the £49 million spending cap imposed on them by the UEFA this season.
With injury concerns shrouding Sergio Aguero and Edin Dzeko, Pellegrini was on the hunt for a striking option. Wilfried Bony seems to fill in the likely team gaps created by such injuries. Only time will tell whether the rumored £100,000-a-week wage still to be agreed with the young Ivorian would come in good for City. But with the wealth of talent crowding City's attacking ranks, Bony could very well find himself on the benches for most of the time.