Austria and Switzerland Combined For 12 Goals in 1954 World Cup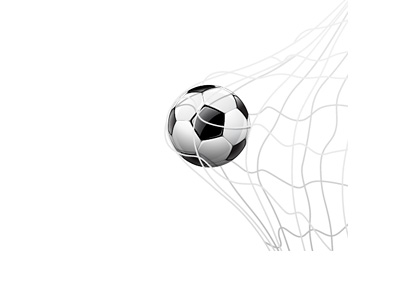 What was the highest scoring World Cup game of all time?
The answer to that question can be traced back to the 1954 World Cup when Switzerland and Austria combined for a record 12 goals in one game.
Switzerland and Austria clashed in the quarterfinals of the 1954 World Cup, which was held in Switzerland. The quarter-final game between Austria and Switzerland took place at the Stade Olympique de la Pontaise in Lausanne, Switzerland.
-
Switzerland jumped out to a quick 3-0 lead thanks to goals from Robert Ballaman (16') and Sepp Huegi (17', 19'). The crowd of 35,000 was overwhelmed after 20 minutes as it appeared certain that the home club was set to make a trip to the semi-finals.
The team from Austria, however, proved to be resilient - very resilient.
Over the next 25 minutes, Austria would go on a goal scoring extravaganza, notching a total of 5 goals before the halftime whistle was blown. As a matter of fact, Austria would score three goals in a three minute stretch in the first half, tying the game at 3-3 before the 30th minute.
By the time that the two teams reached the halfway point of the game, Austria had stormed out to a 5-4 lead, thanks to Theodor Wagner (25', 27'), Alfred Koerner (26', 34') and Ernst Ocwirk (32'). Switzerland, which found themselves down 5-3 after 34 minutes, managed to notch a goal before the end of the first half to make it 5-4.
-
The second half saw just three goals get scored, a seemingly paltry sum compared to the offensive explosion that was witnessed during the first half. Theodor Wagner notched his third goal of the game in the 53rd minute to make it 6-4 before Sepp Huegi responded for the Swiss team in the 60th minute.
In the 76th minute, Erich Probst put the game away for Austria after making it 7-5, which is where the game finished up.
Switzerland, which had a seemingly insurmountable lead after the first 20 minutes of play, suffered a devastating loss while Austria moved on to the semi-finals.
Austria would lose to West Germany in the semi-finals (6-1) before winning the third place match against Uruguay 3-1.
-
Note: 11 goals have been scored in two World Cup matches - 6-5 Brazil over Poland in 1938 and 10-1 Hungary over El Salvador in 1982.