Victor Valdes Debuts for Manchester United, Boca Junior Fans Cross the Line and Barca Win La Liga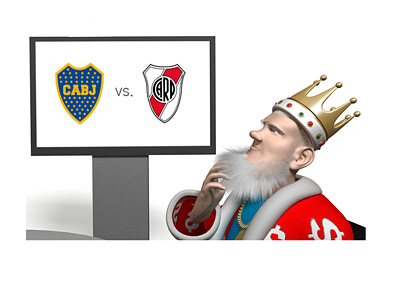 It's been a long time since we've seen Victor Valdes in action. Since March 26, 2014 to be exact. The day he tore his ACL, shortly after announcing that he would be leaving Barcelona FC at the end of the season. Sucked for Valdes, and it sucked for everyone who enjoyed watching him win all there is to be won in club football as Barca's numero uno.
But he made his first appearance back on the weekend playing for Manchester United, who signed him five months ago and helped him get back on track. David de Gea pulled out mid-game due to a hamstring injury, which is likely his last outing in a Man Utd shirt. If the reports in Spanish media are correct, he is on his way back to Madrid, his hometown, to take Iker Casillas' spot between the sticks at Real.
That is all pretty exciting, unless you are Iker Casillas. What is he to do next? He has been at Real Madrid since day one and is a legend there. But as most would agree, he has to go.
It will be interesting to see how all this plays out.
--
On a different note, can you believe all that stuff about the Boca Juniors fans tear-gassing River Plate players in the tunnel right before second half of a Copa Libertadores derby?
Talk about taking things in a weird direction.
There is a fine line between being the most passionate football fans in the world, and tear-gassing players from the opposing team, earning a suspension for your club and forcing it to play in front of empty stands.
Seriously!
--
And last but not least, Barcelona FC won the 2014/15 Spanish La Liga title with one round of games left, by beating Atletico away with the score of 0-1. You already know who scored the goal.
Barcelona are two matches away from a treble:
Copa del Rey: Final, May 30
Champions League: Final, June 6