Pre-Season Friendlies Galore - The International Champions Cup 2015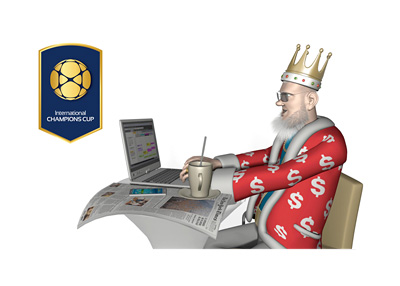 There are some pretty fancy friendly games coming up over the next few days as the International Champions Cup 2015 gets in full swing. Real Madrid are playing Manchester City, Manchester United are playing Barcelona, AC Milan are playing Inter Milan, PSG are playing Chelsea. Bring it on!
The International Champions cup takes place across Australia, China and the United States, with most games being played in the U.S. This is the ICC's third year and the tournament seems to be growing by leaps and bounds. The biggest teams are there, taking their show on the road. Soccer is exploding in the states. It's quite something.
This is a fun tournament. The teams will want to win, but in the same time, this is pre-season and playing hard and risking injury is not a good idea. The teams are also allowed to make as many substitutions as they please, and more often than not, two completely different lineups are featured after half time.
Some people are paying close attention to the new signings. Memphis Depay is playing for Man United, Raheem Sterling is off to a good start with City. Radamel Falcao is expected to feature for Chelsea.
Real Madrid have a new manager in Rafael Benitez. His moves will be closely watched by the Spanish press as he is expected to try Gareth Bale in the number 10 position for the first time and potentially Ronaldo in the striking role up front.
Anyway, enjoy the games, or if not games then Vine and Twitter updates from the tournament. There could be some interesting stuff going on.
--
Very excited for the new season btw.
Just over two weeks.