Odds and Preview for Bayern Munich vs. Chelsea FC in the UEFA Super Cup - August 30th, 2013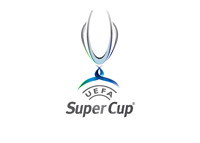 Bayern Munich and Chelsea FC meet in the UEFA Super Cup on Friday, August 30th, 2013 at Stadion Eden in Prague, Czech Republic.
The UEFA Super Cup is a match between the winners of last season's UEFA Champions League and UEFA Europa League.
This should be a great match.
Bayern Munich are a different team this season under coach Pep Guardiola. They are still looking to find their rhythm and have just dropped points in a Bundesliga match vs. SC Freiburg (1-1). They have three wins and one draw so far in the league, and have lost a DFB Super Cup game vs. Borussia Dortmund (4-2) a month ago. The match vs. Chelsea FC will be a good test for the German champions ahead of the new Champions League season.
Chelsea FC are in good form under Jose Mourinho so far this season. Chelsea made it to the final of the Champions Cup earlier this month by beating Inter (2-0) and AC Milan (2-0). The Blues lost in the final vs. Real Madrid (1-3). In the English Premier league, Chelsea have two wins and a draw. In the most recent game, Jose Mourinho's side tied Manchester United (0-0) at Old Trafford.
The odds for the upcoming game in Prague are as follows:
Bayern Munich: 3/4
Draw: 11/4
Chelsea: 7/2
Bayern Munich are the favourites to win. A $100 bet on the German side could yield $75 in profit, while the same bet on the London side could return $350 in profit.
The most likely score according to the odds is a 1-1 draw, offered at 6/1.
Mario Mandzukic is the favourite to score for Bayern at 20/21 (bet $100 to profit $95), while Demba Ba is the favourite to score for Chelsea at 13/5 (bet $100 to profit $260).
Jose Mourinho and Pep Guardiola have had many La Liga battles while they were managing Real Madrid and Barcelona. Lets see how they do on Friday!
Enjoy the game!