Quick Previews and Betting Odds - UEFA Europa League 2014/15 - Quarter-Finals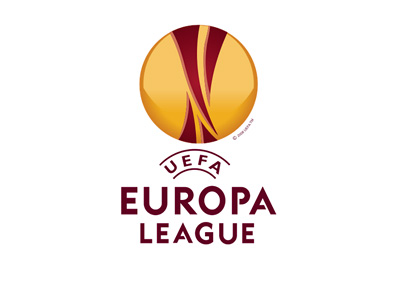 Quarter-final 1: Sevilla vs. Zenit Saint Petersburg - 16th April and 23nd April
Title holders Sevilla like their chances against Zenit. The Spanish are 5th in probably the world's toughest league. Sevilla's start to this season's Europa campaign wasn't very convincing with them winning just half of their six group matches. It will be interesting to see if that will bother them while facing the Russian league leaders spearheaded by the Brazilian forward, Hulk.
To advance to semi-finals:
Sevilla: 4/6
Zenit: 11/10
Quarter-final 2: Dnipro Dnipropetrovsk vs Club Brugge - 16th April and 23nd April
After eliminating tough opponents in the Round of sixteen one expects a tight affair between these two. Brugge got past Turkish club Besiktas and Dnipro accounted for formidable Ajax. Dnipro coach Myron Markevych felt that the Belgian club were a quality outfit and would be tough opponents. Brugge's Michel Preud'homme reciprocated Markevych's compliment by commenting that the Ukrainian side deserved respect. The odds of progressing to the next round are pretty close.
To advance to semi-finals:
Club Brugge: 9/10
Dnipro: 4/5
Quarter-final 3: Dynamo Kyiv vs Fiorentina - 16th April and 23nd April
Dynamo Kyiv may have ousted the only English club Everton from the Europa League 5-2, but Fiorentina's savagery in tearing apart AS Roma 3-0 in the 2nd leg of the Round of 16 [Aggregate of 4-1] will give the Ukrainian club something to think about. Standing up to the likes of a
goal-hungry Mohamed Salah
would be quite a proposition for Kyiv. The Italian club should make it through to the next stage. The odds suggest that.
To advance to semi-finals:
Dynamo Kyiv: 11/8
Fiorentina: 8/15
Quarter-final 4: Wolfsburg vs Napoli - 16th April and 23nd April
Wolfsburg are one club that have put up a semblance of competition to Bundesliga giants Bayern Munich and are currently placed at 2nd in the German League. Their great form with players like De Bruyne, Bas Dost and Bendtner have helped them brush aside Italian club Inter-Milan in the Round of 16. One can expect 4th placed Serie A club Napoli also to make an impact going into Quarter-final clash with the German club. The odds favour Wolfsburg somewhat. But this promises to be the most mouth-watering tie of all the four. Surprises could be in store as both of them are favourites to go all the way.
To advance to semi-finals:
Wolfsburg: 8/13
Napoli: 6/5
--
Bookmaker's odds to win the Europa League Title for 2014/15:
Wolfsburg 7/2, Sevilla 9/2, Napoli 9/2